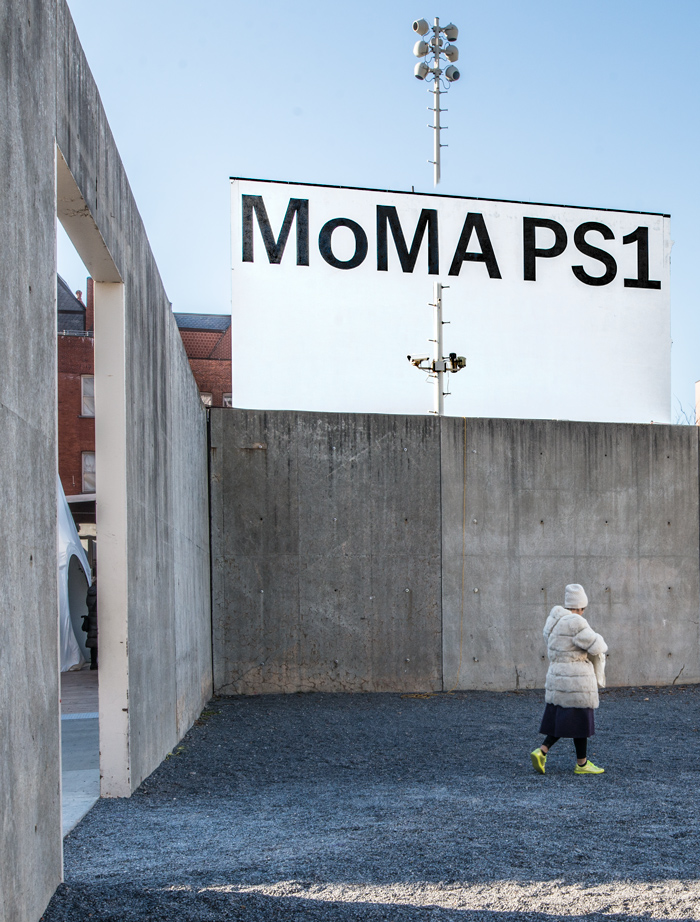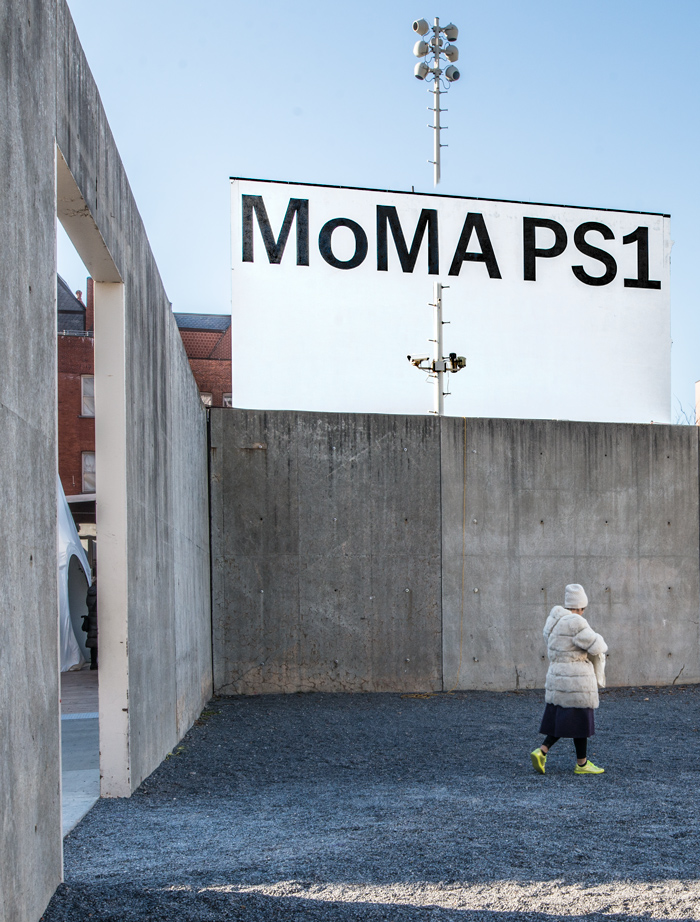 November' 17

MoMA PS1 finalists for PS1 Young Architects Program 2018

Visions turn into new trends which turn into solutions in sustainability and design. Here they are tested and experienced first. The MoMA PS1 installations reaches out to the public and design and building industry worldwide.
We are happy to be one of five selected young offices for this phenomenal summer event times.
The Young Architects Program founded by MoMA and MoMA PS1 is committed to offering emerging architectural talent the opportunity to design and present innovative projects, challenging each year's winners to develop original designs for a temporary, outdoor installation at MoMA PS1 that provides respite with shade, seating, and water.
In the News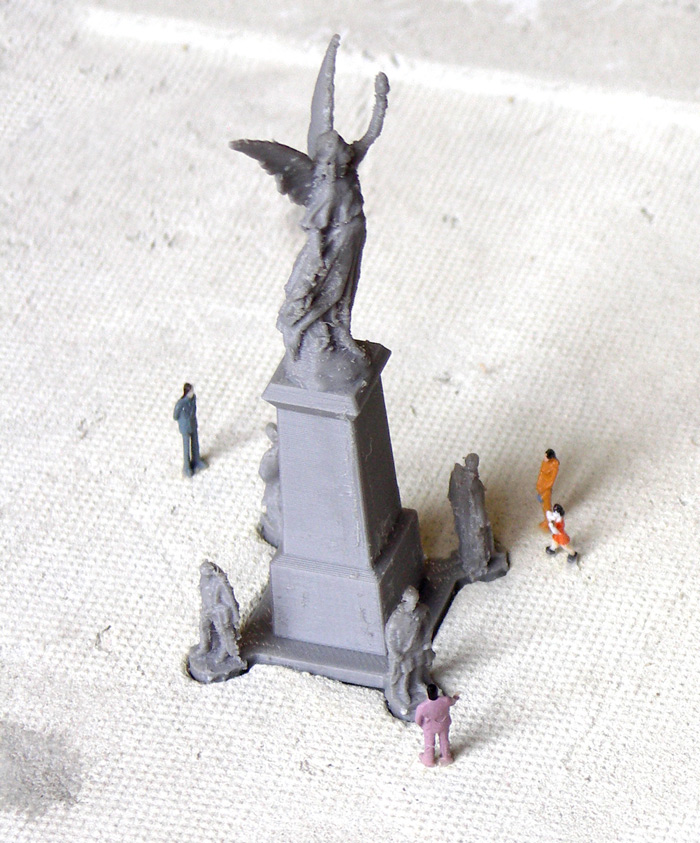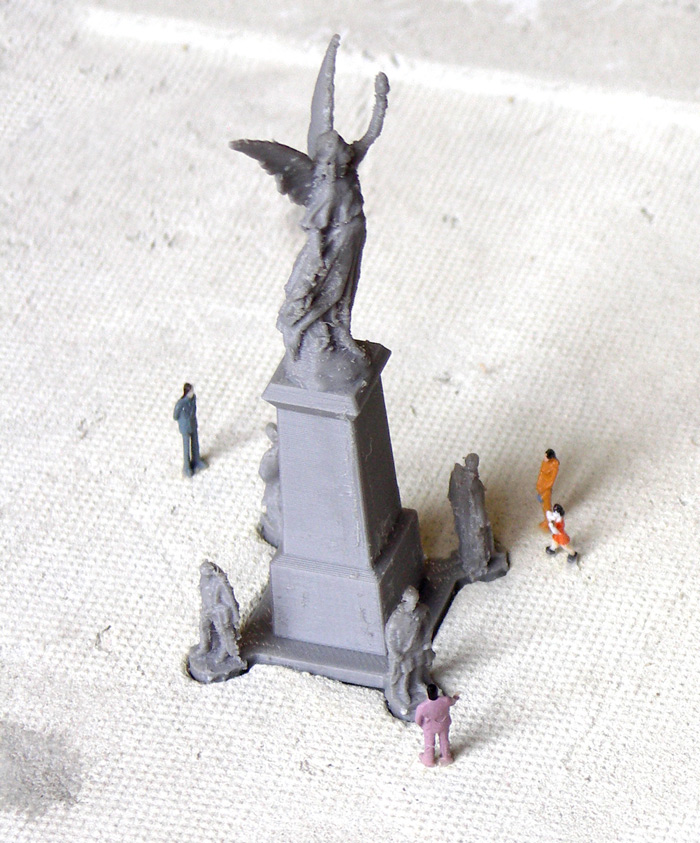 October' 17
1. Prize!
Siegesdenkmal in Freiburg - Memorial Update

The favored solution for the challenging re-positioning of a victory memorial into the urban context.
Taken from its pedestal the bronze sculptures recite French anti-war poetry that appeared through the memorized French-German war from 1870/71.
While Germany formed out of a coalition of its smaller states, French poetry gained a different twist with the trauma of losing this war. Poems from Guy de Maupassant, Victor Hugo or Arthur Rimbaud speak on eye-level with the passer-byes, waiting for their tram-ride.
PROJECT ONLINE - In the News (German)

August' 17
Available Now !
Thermodynamic Interaction
An architectural exploration into Physiological, Material, Territorial Atmospheres by Javier Garcia-German

Territorial Atmospheres was co-edited with Silvia Benedito for the chapter Territorial Atmospheres with an intro essay by Silvia Benedito: Landscape and Atmosphere: Genealogies of Appearance, a text by philosopher Gernot Böhme The Physiognomy of a Landscape, translated by Alexander Häusler, and the project Campo Mineral by OFICINAA.
Find the project here: CAMPO MINERAL
Find the book here: FROM GERMANY - FROM THE US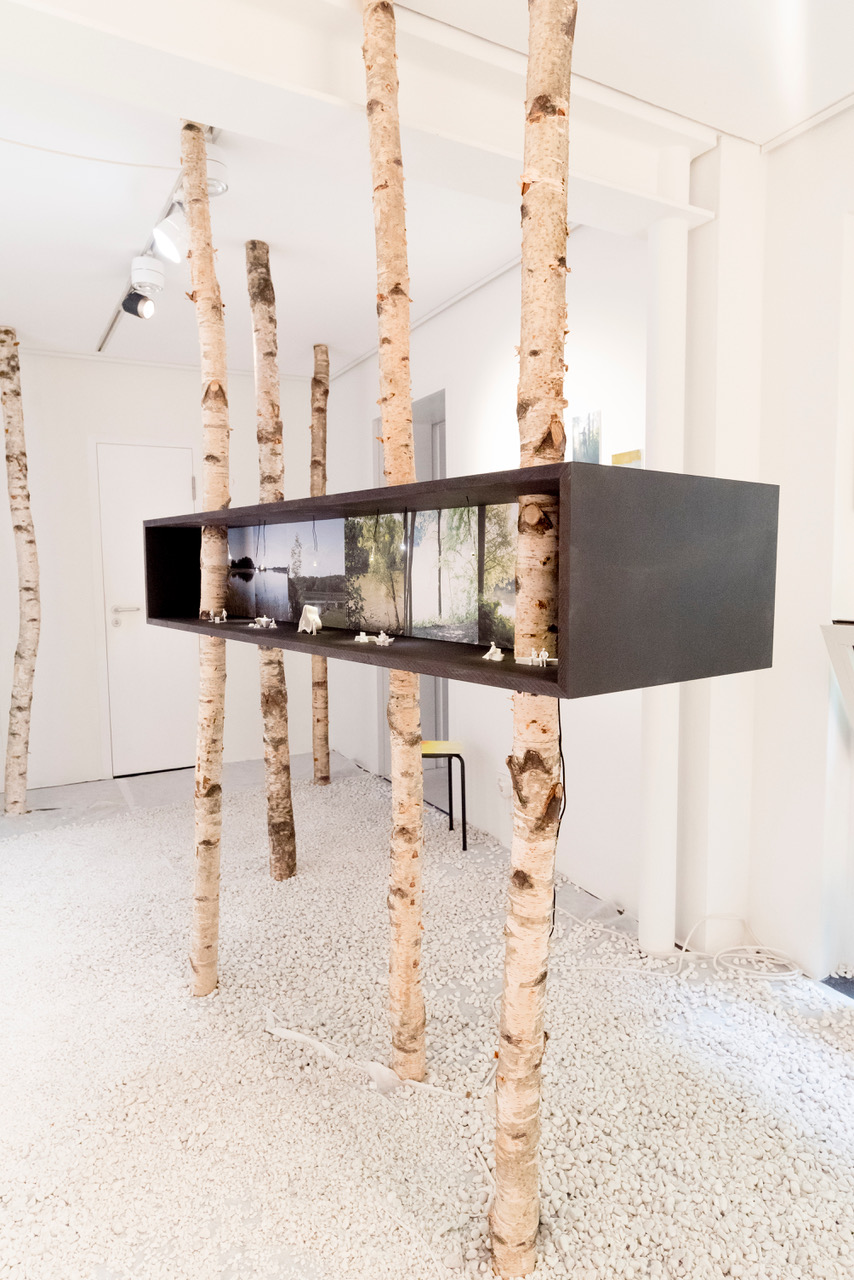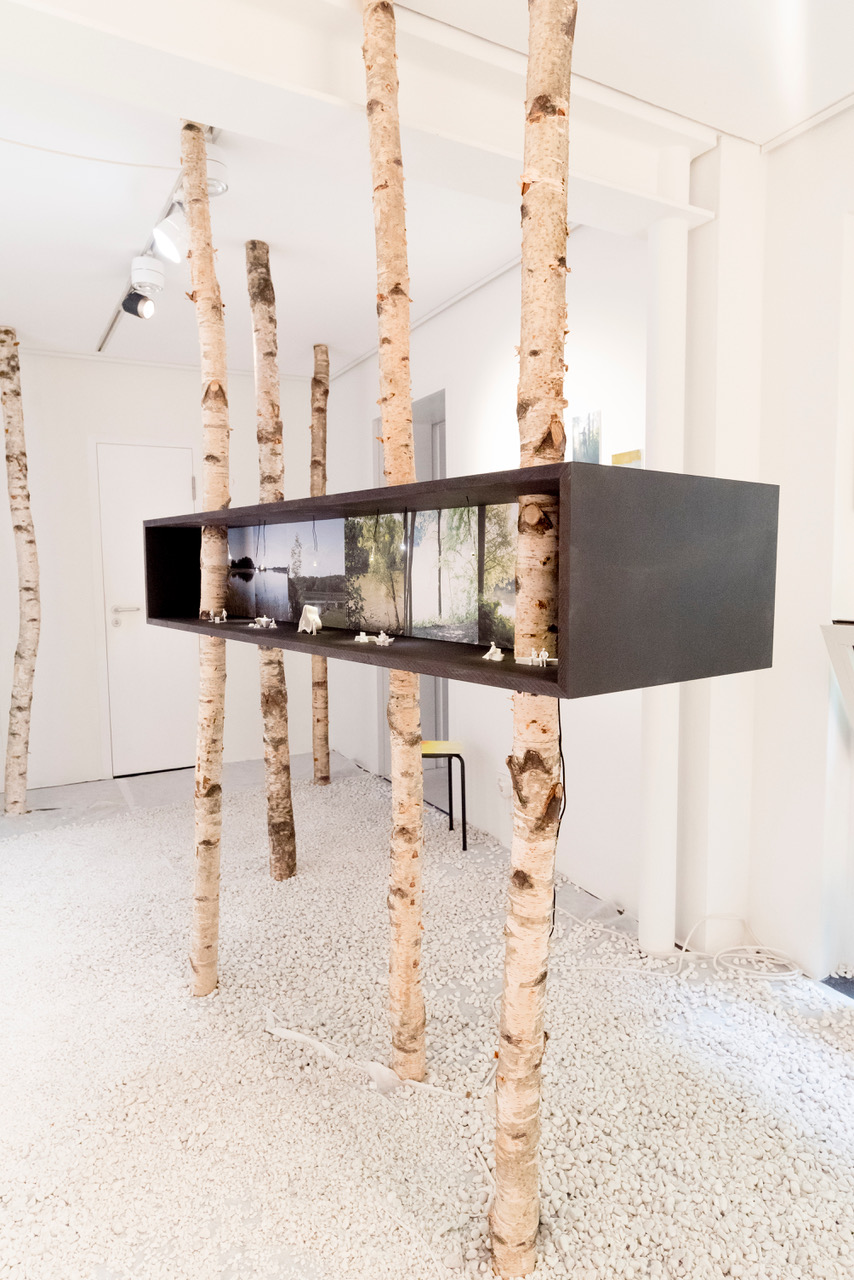 Juli' 17
Now Open!
Landscape Tunings - Landschaft Stimmung
Architekturgalerie München
Türkenstraße 23
27.07.2017 ‐ 16.09.2017

The exhibition shows our landscape and urban design project for an urban park at the Danube in Ingolstadt, using atmospheric installations. Exhibition design by OFICINAA. Find the project here: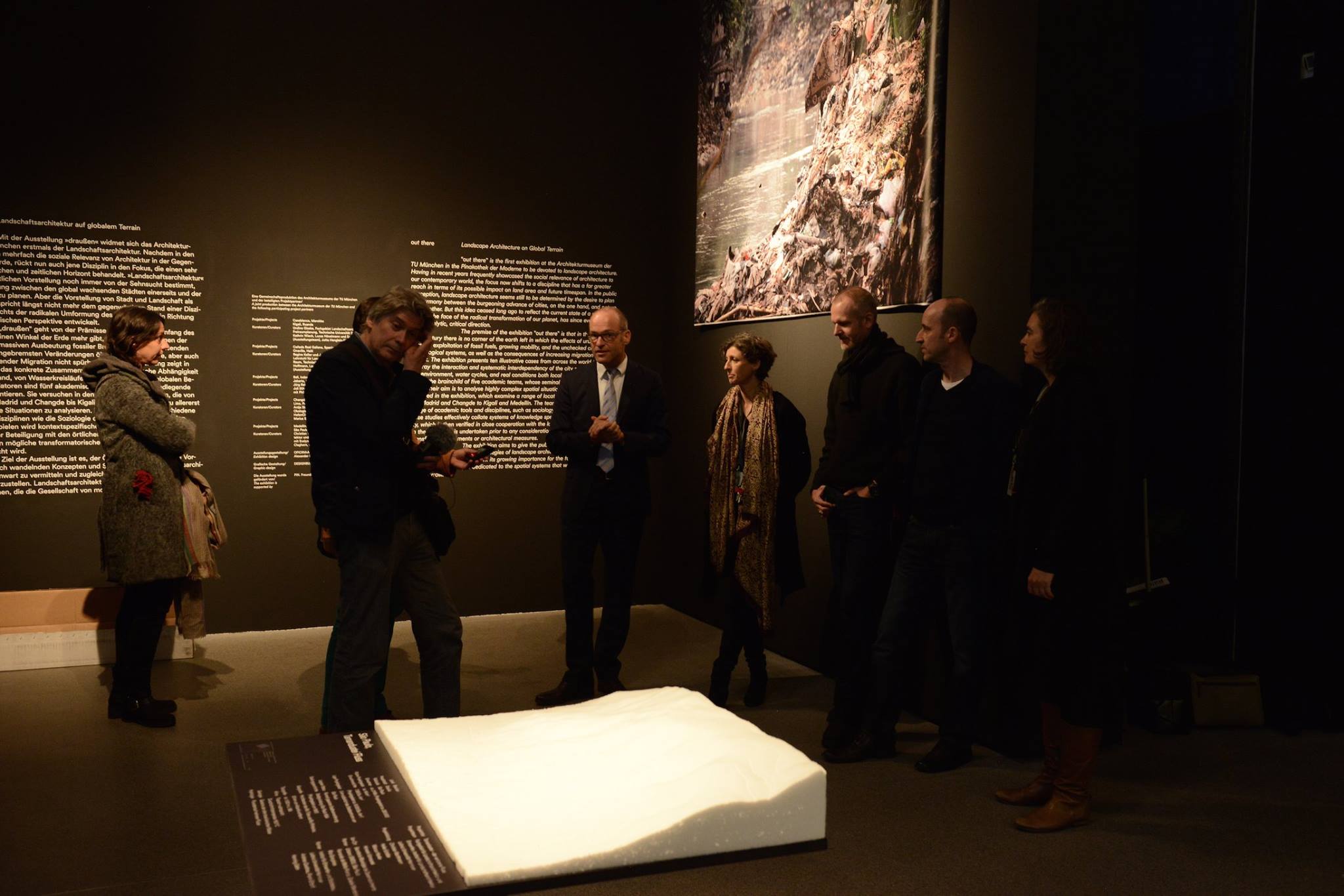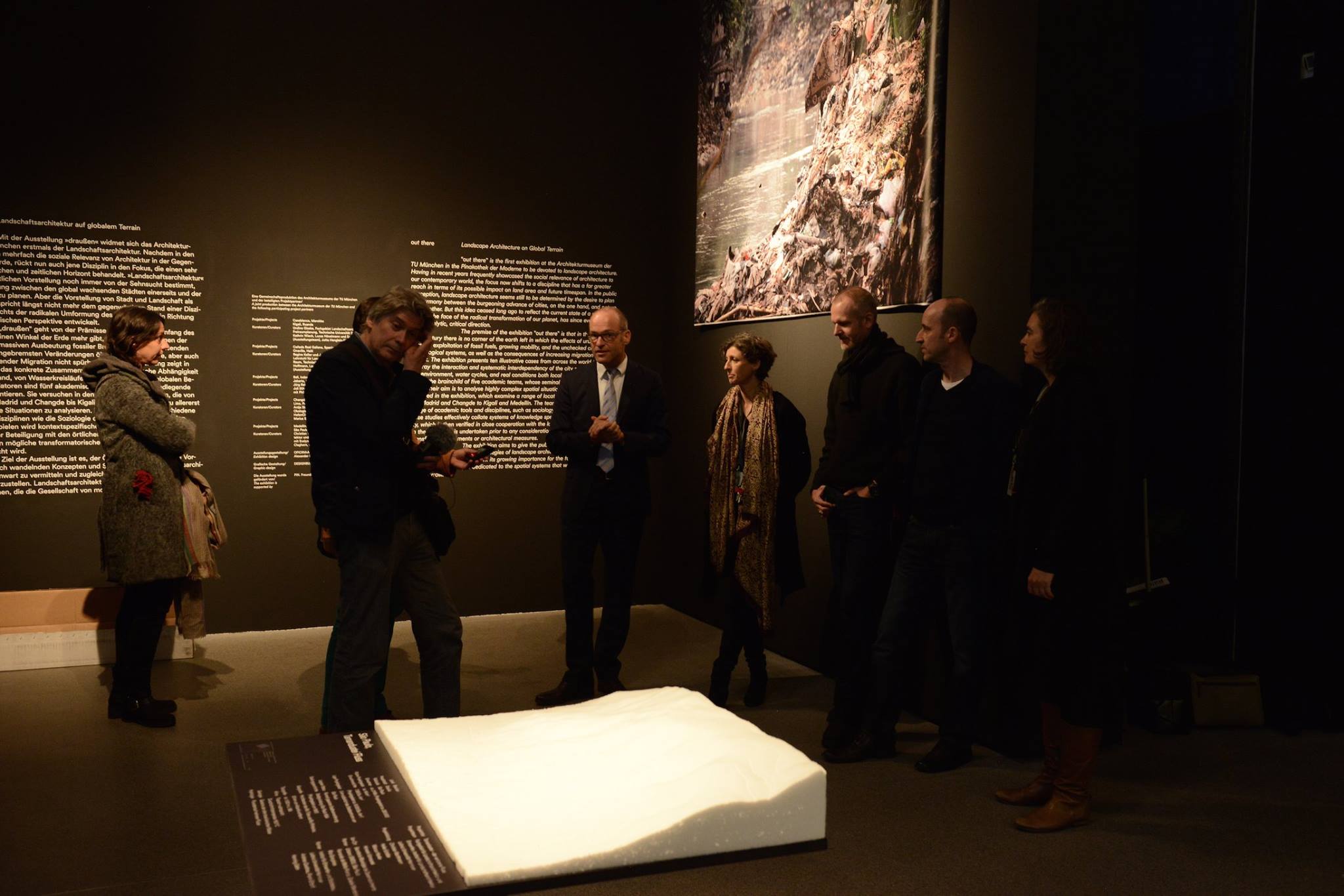 April' 17
Now Open!
draußen - out there
Pinakothek der Moderne
Architekturmuseum der TU München
27.04.2017 ‐ 20.08.2017

The exhibition exposes an environmentally concerned attitude in Landscape Architecture with 10 research and study projects from around the world, mainly in precarious contexts. Exhibition design by OFICINAA.
"DRAUSSEN | OUT THERE - LANDSCHAFTSARCHITEKTUR AUF GLOBALEM TERRAIN "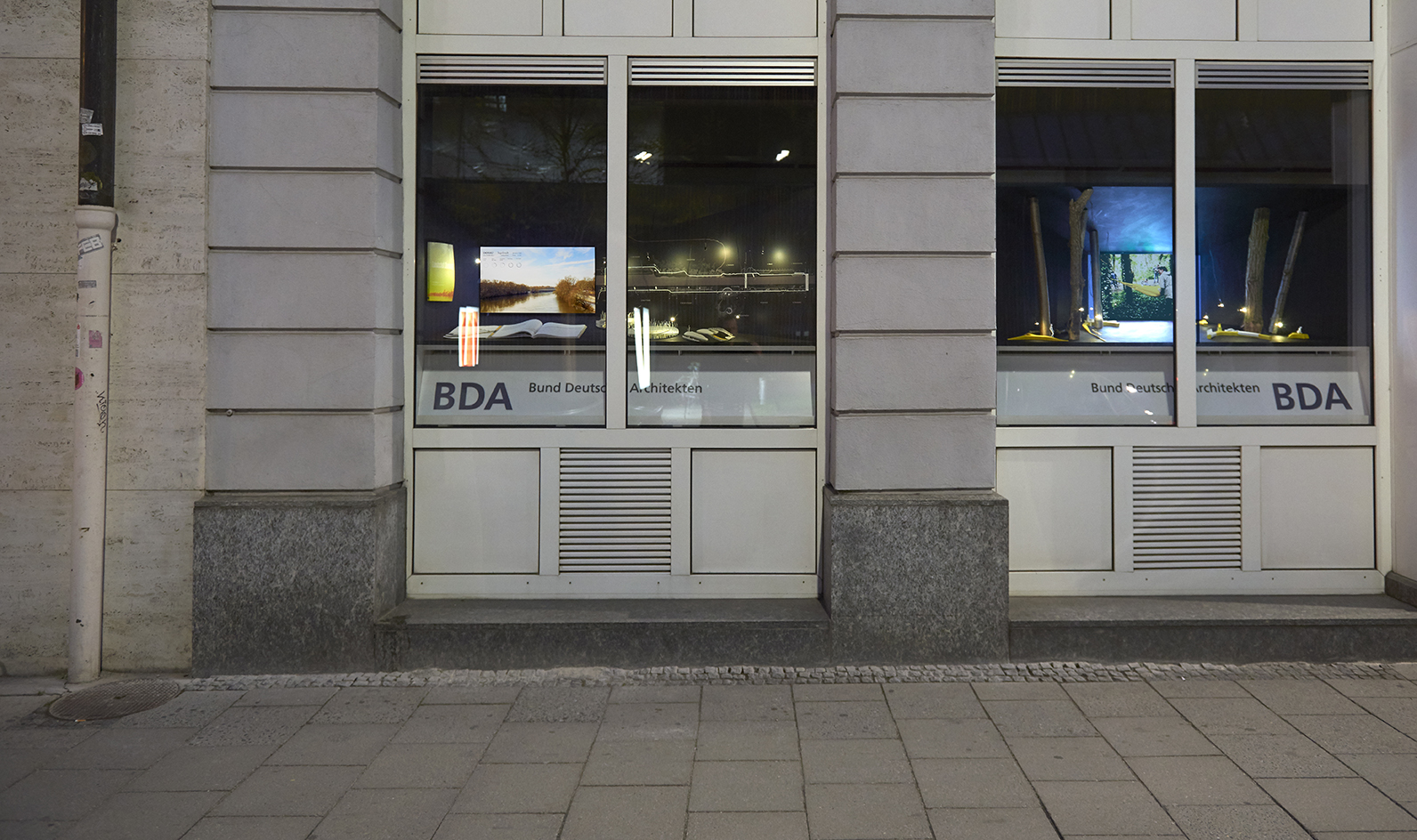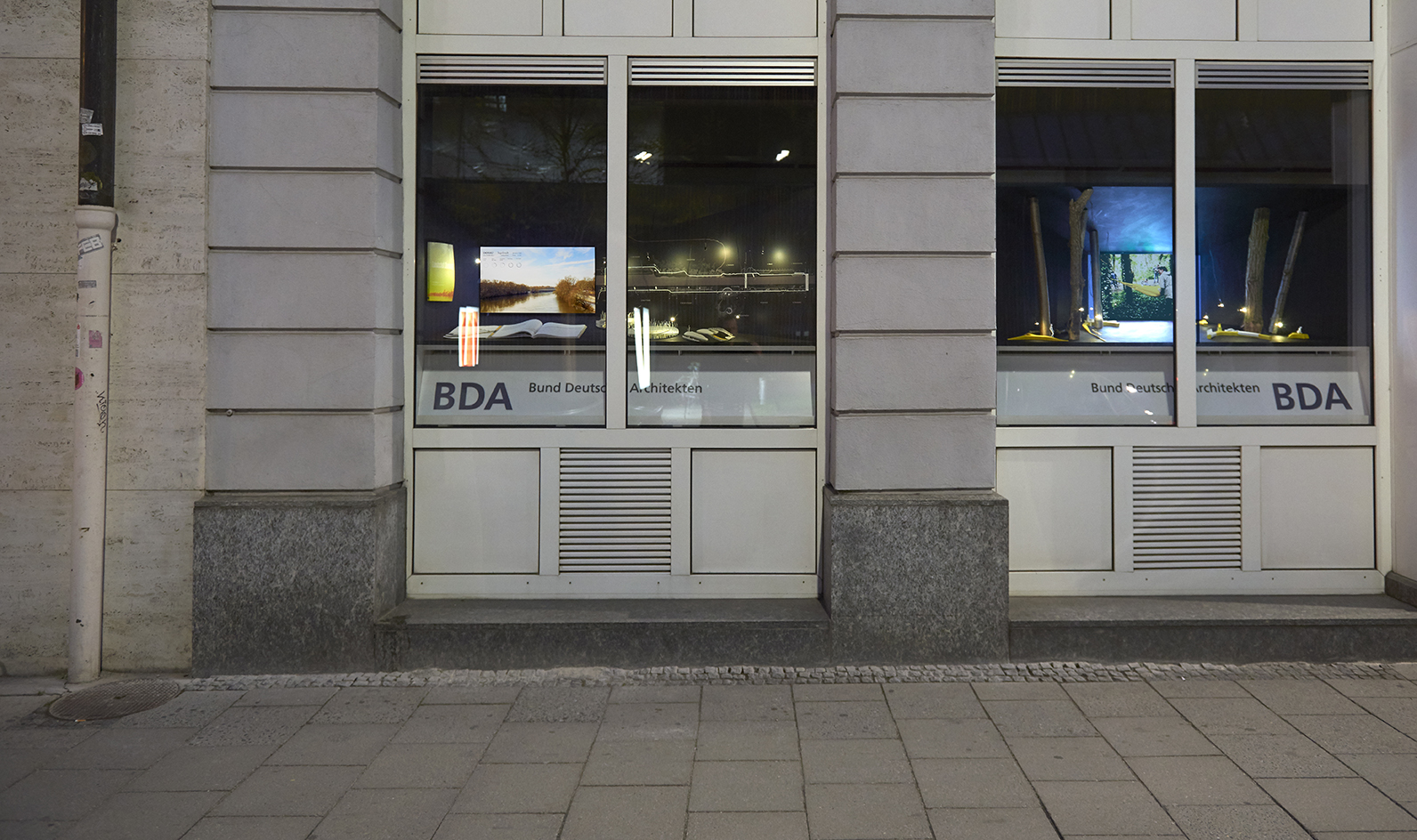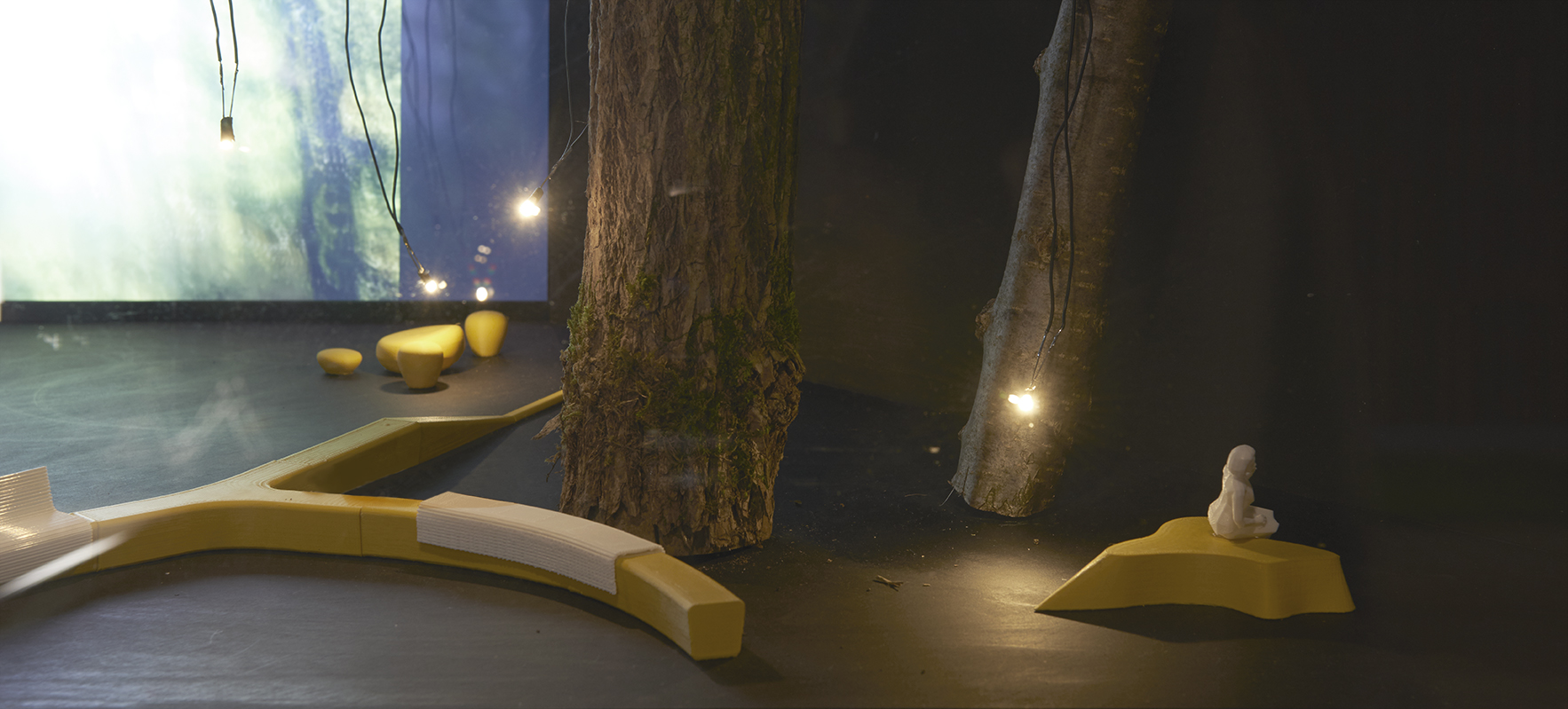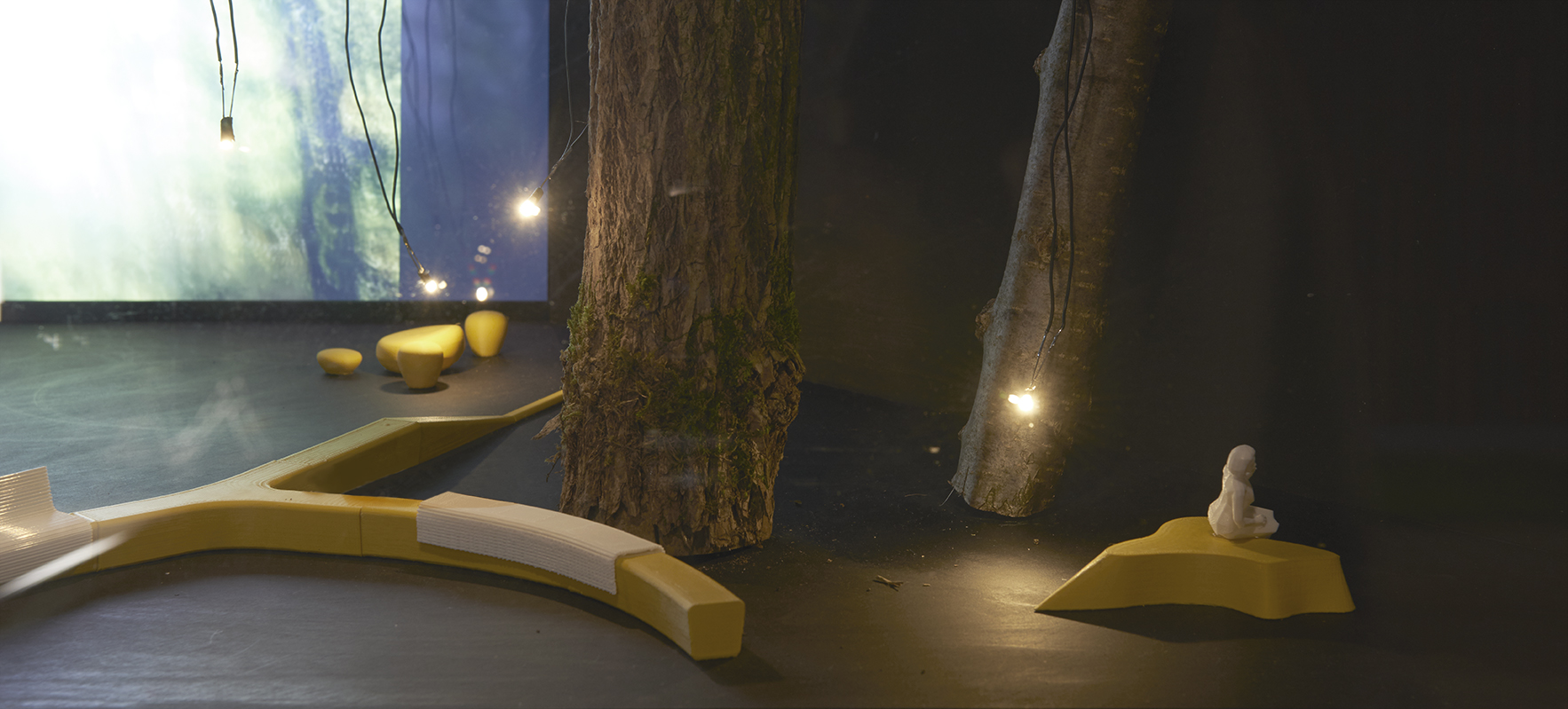 April' 17
BDA KV München-Oberbayern
Lichtung and the Stadtpark Donau were showcased at the Bund Deutscher Architekten. Timelapse photograpghy, video, scale models, atmospheric lighting, plus details and plans were to be seen. The installation will return in June!
March' 17
Available for Sale
OUT THERE. LANDSCAPE ARCHITECTURE ON GLOBAL TERRAIN
Edited by Andres Lepik, in collaboration with Undine Giseke, Regine Keller, Jörg Rekittke, Antje Stokman, Christian Werthmann. This book is printed in conjunction with the exhibition of the same name at the Architecturemuseum der TU München.
160 pages, 180 illustrations | 32.00 €
Hatje Cantz Verlag | German edition ISBN 978-3-7757-4258-0 | English edition ISBN 978-3-7757-4259-7
"Architekturmuseum der TU München - Publications"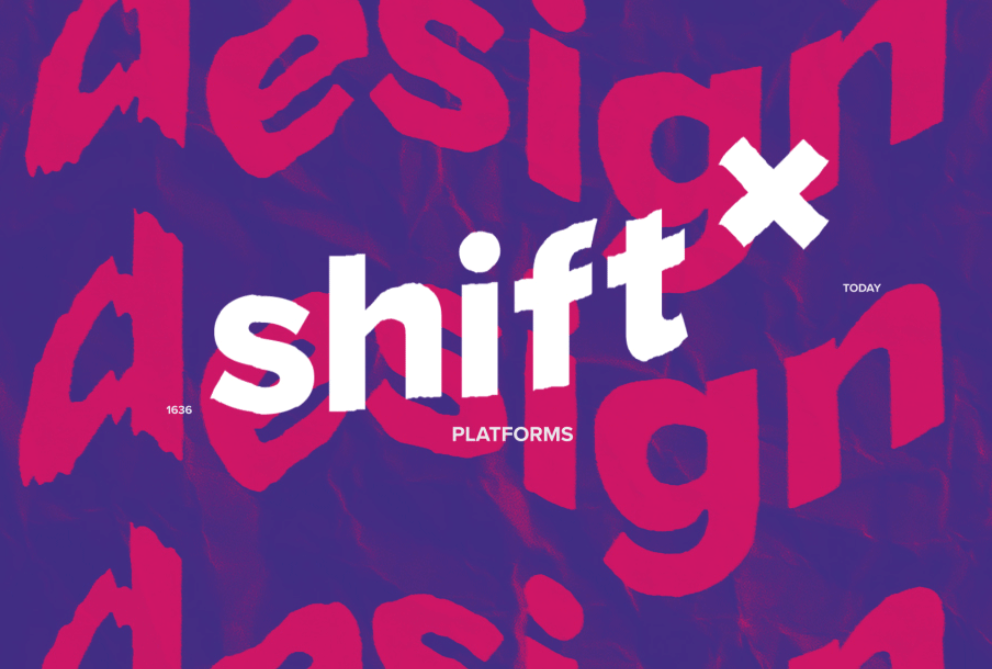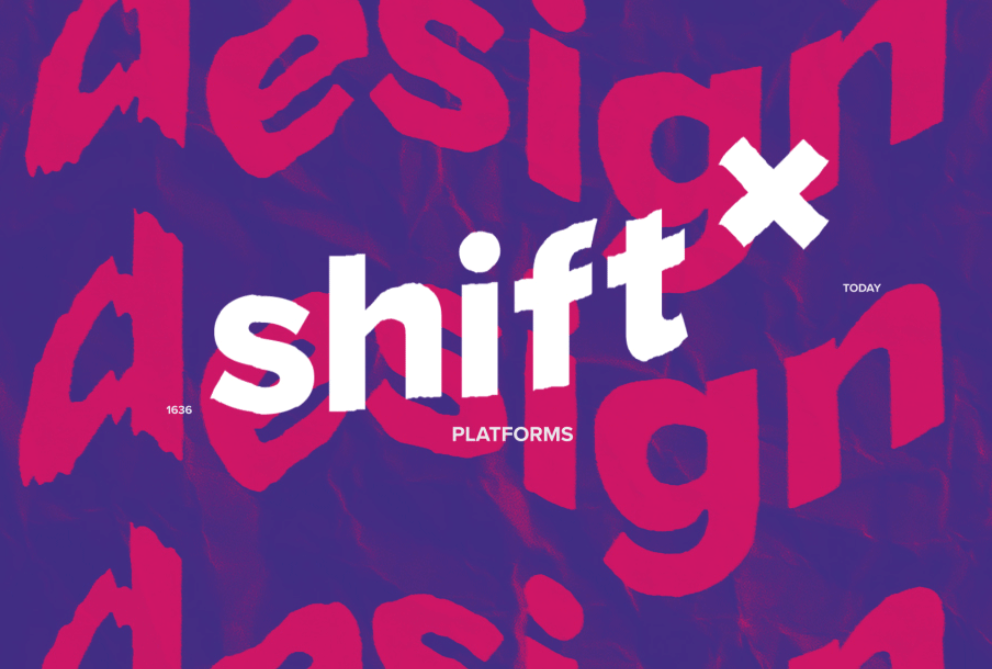 FEB'17
Silvia Benedito is presenting at this year's ShiftxDesign Conference at Harvard Business School. It is an annual exploration of all things design. The event brings together creative thinkers, design luminaries, experts from a variety of backgrounds, and students to engage in and reinterpret the design process.

This year's theme will focus on how shifts in design innovation can lead to social, cultural, and technological progress. The conference will provide a platform for discussion around the role of design in creating meaningful change in industries varying from fashion technology to smart cities to the future of learning.
LOCATION:
Harvard Business School
Spangler Center
Batten Way
Boston, MA 02163
DATE:
February 19, 2017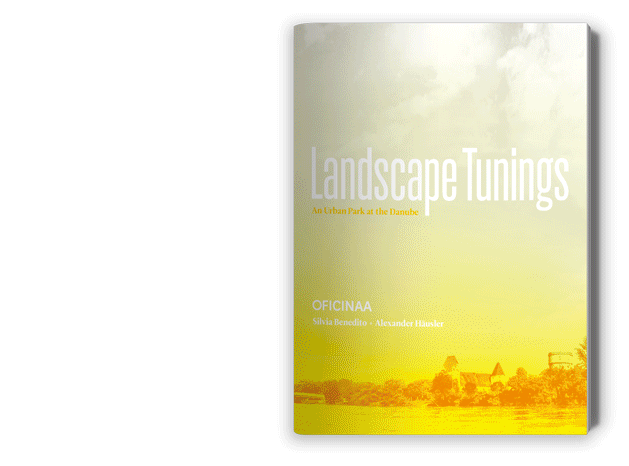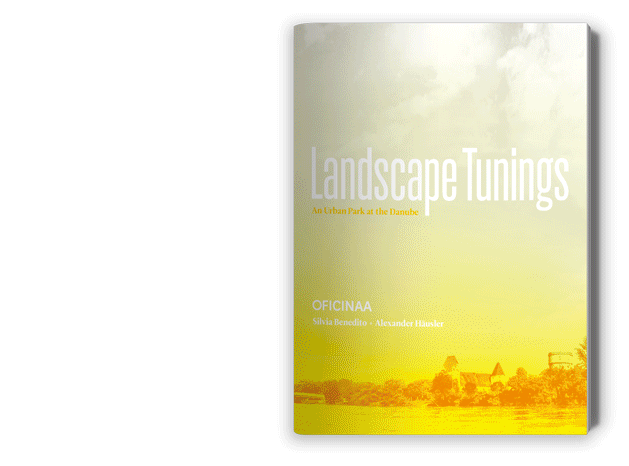 JAN'17
Landscape Tunings available now through Actar Publishers!
http://actar.com/landscape-tunings/
Co-authored by Silvia Benedito and Alexander Häusler, the book examines the design potentials of the Danube River as a civic anchor, a bioclimatic medium, and a space for collective imagination in the city of Ingolstadt, Germany.
Landscape Tunings: An Urban Park at the Danube explores the city's littoral landscapes with video-essays, drawings, walks, public installations, and exhibitions—each spotlighting the sensate-space where the city meets the Danube's edge. It then showcases the bottom-up and tactical design approaches of the Stadt Park Donau | Donau-Loop project, which aims to foster the spatial embodiment with the riverine environments facing the present challenges of the anthropogenic era. With contributions by Günther Vogt, Andres Lepik, and Simone Schimpf, Landscape Tunings projects the role of littoral landscapes as a medium for the collective wellbeing of the city.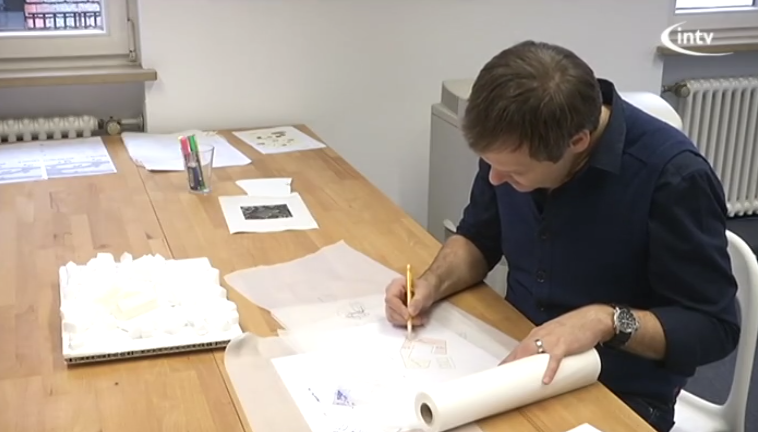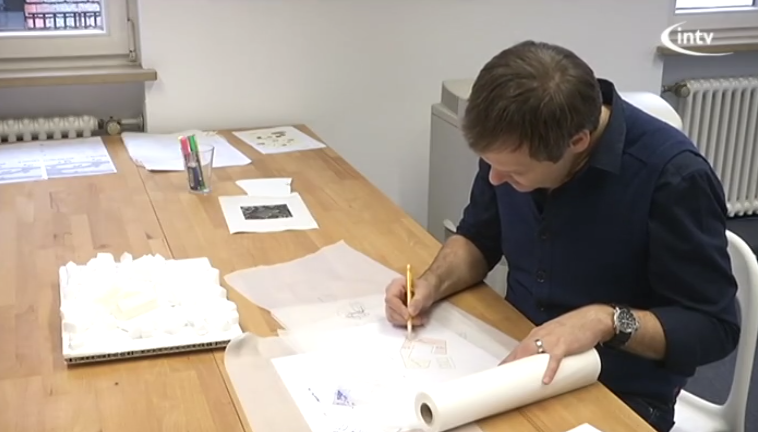 NOV'16
The local INTV featured Alexander Häusler and OFICINAA's regional and international work.
"Ingolstadt (intv) Formen, Gebäude und Wirkungen im Raum sind die Leidenschaft von Alexander Häusler. Der Ingolstädter ist Architekt und hat das Büro Oficinaa gegründet. Inzwischen hat Oficinaa Fuß gefasst in Ingolstadt. Das neue Gebäuder der Lebenshilfe hat Alexander Häusler geplant. Aber da geht natürlich noch mehr."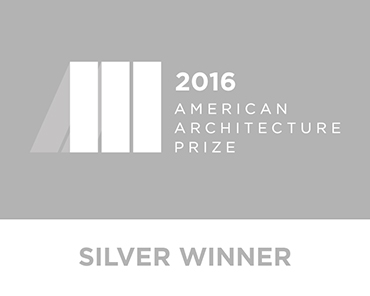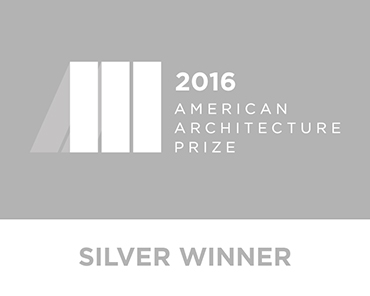 OCT'16
The American Architecture Prize has honored us with a Silver Award in Architectural Design / Healthcare Architecture for LIVE WORK HELP. The Lebenshilfe workshop building and landscape elaborates on spatial comfort and psychological soothing for people with mental disabilities who wish to work while earning a living wage. These individuals are not always able to integrate within a "regular" working environment due to their labor limitations and often due to their heightened vulnerability to emotional unrest in particular spatial conditions or atmospheres.
The mission of the American Architecture Prize is to advance the appreciation of quality architectural design worldwide. Celebrating creativity and innovation in the fields of architecture, landscape architecture, and interior design, AAP is open to submissions on a global level, accepting entries from architects all around the world.
LINK American Architecture Prize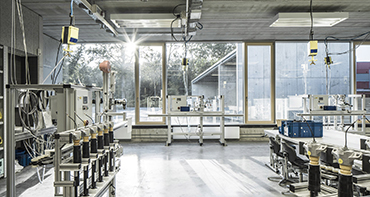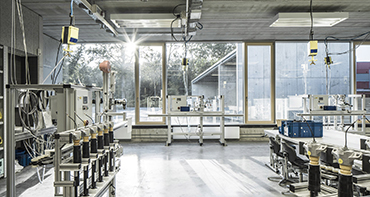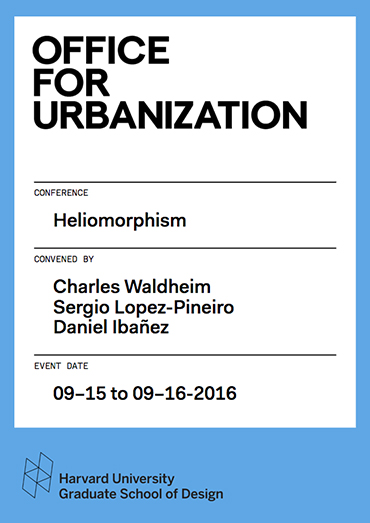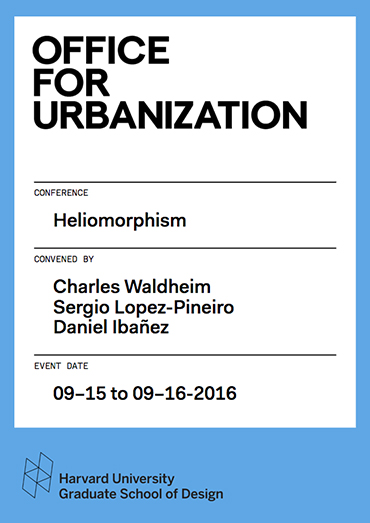 SEPT'16
OFICINAA partner, Silvia Benedito, presented On (de)light at the inaugural conference of the Harvard GSD Office for Urbanization. An international group of GSD faculty, doctoral candidates, and a select group of GSD alumni were convened to examine Heliomorphism and its present potentials through three discursive frames: plug-ins, commons, and zero-sum, all suggesting new forms of urban order through solar orientation.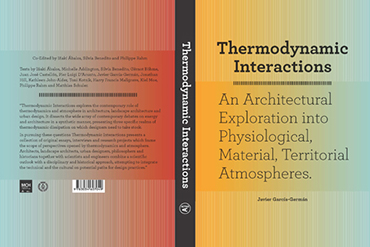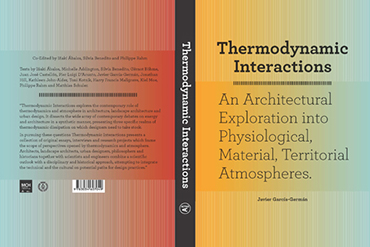 SEPT'16
The book THERMODYNAMIC INTERACTIONS, coedited by OFICINAA partner Silvia Benedito, has won the XIII Spanish Bienale Prize.
Thermodynamic Interactions is an exploration into Material, Physiological and Territorial Atmospheres. Energy and sustainability is a complex topic that needs to address simultaneously core disciplinary values and ideas that come from other fields of knowledge. The interconnection between the environment and its climate, its built structures and the human body requires overlying architecture with other disciplines such as meteorology, thermodynamics or physiology to engage them in a holistic way.
The book is structured in three blocks each with a coeditor —Territorial Atmospheres edited by Silvia Benedito, Material Atmospheres edited by Iñaki Ábalos and Philippe Rahm's Physiological Atmospheres—which present three distinct and successive realms at which thermodynamic exchanges are taking place. Territorial Atmospheres deals with the thermodynamic interaction between the environment and its built structures. Material Atmospheres focuses on the interaction between a building and the climate it generates. And lastly, Physiological Atmospheres centers on the interaction between indoor ambient and the physiologi-cal and psychological effects on human beings.
available here: http://actar.com/thermodynamic-interactions/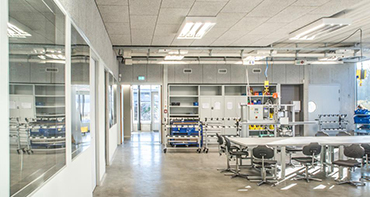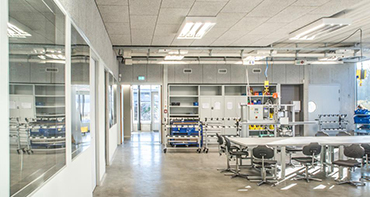 AUG'16
The Lebenshilfe's interior glazing design strategy and layout featured in Baulinks, a German trade journal.
"Ein Großteil der Innenverglasungen unterstreicht den planerischen Ansatz mit zurück­haltend und ruhig wirkender Flächenbündigkeit. In großzügigen Formaten reihen sich Glaselemente aneinander, die neben Helligkeit auch viel Durchblick und dadurch das Gefühl von Freiraum schaffen."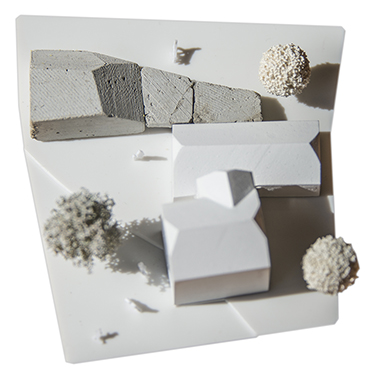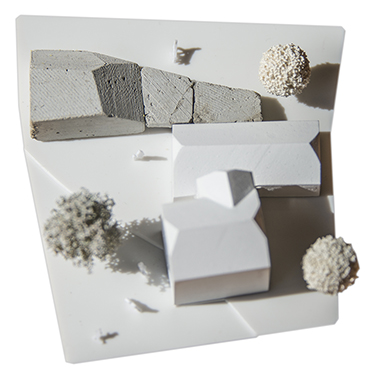 JUN'16
3rd Prize for Neue Mitte Dörndorf development. The new community centre connects existing municipal buildings while a park and fountain bring the community together.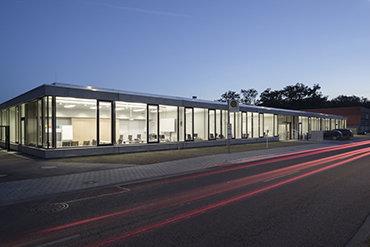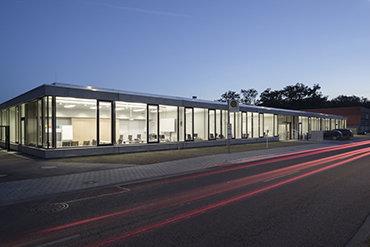 JUN' 16
ARCHITEKTOUREN organized by​ the Bayerische Architekturenkammer
TOUR of LEBENSHILFE WERKSTATT
Am Auwaldsee 72, 85053 Ingolstadt
Sa. 25.June 2016, 10.30 - 12.30
Tours at 10.30 und 11.30
LIVE | WORK | HELP is a newly completed workshop for people with disabilities. Reduced to the essentials, the design focuses on the specific needs of those who will be working there
"Architecture for all" is this year's motto for the Day of Open Architecture in Bavaria. An opportunity for the interested public to access a variety of newly completed buildings and be introduced to the contemporary architectural discourse, guided by architects and builders, visitors are invited to tour the building and ask questions.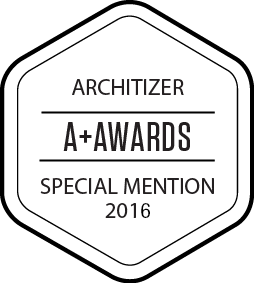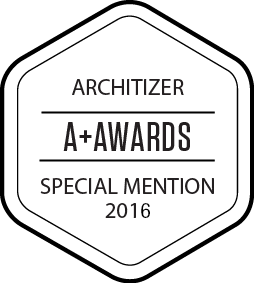 MAR' 16
A+AWARDS special mention by​ ARCHITIZER
We are happy to have received one of two special mentions in the category FACTORY | WAREHOUSES of the prestigious A+Awards Architizer for LIVE | WORK | HELP.
We are happy to have received a second recognition from Architizer Awards. In 2010 we were selected with our project for the "Statue of Unity" for Berlin.
A+AWARDS special mention von ARCHITIZER
Wir freuen uns über eine von zwei special mention in der Kategorie FABRIKEN | LAGERGEBÄUDE des angesehenen A+Award von Architizer für die Behinderetnwerkstätte LIVE | WORK | HELP.
Wir freuen und eine zweite Auszeichnung von Architizer Awards erhalten zu haben. 2010 wurden wir für unser Projekt für ein Denkmal für Einheit und Freiheit in Berlin, der Einheitsstatue ausgewählt.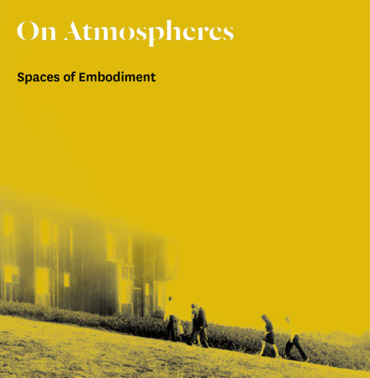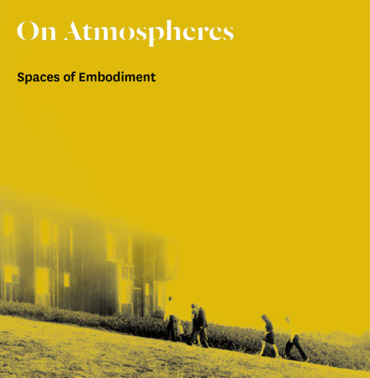 FEB'16
On Atmospheres - Spaces of Embodiment Symposium at the Harvard Graduate School of Design.
The symposium has been organized by Silvia Benedito (MAUD '04), assistant professor of landscape architecture at the Harvard Graduate School of Design.
On Atmospheres - spaces of Embodiement Syposium an der Harvard Graduate School of Design.
Das Symposium zu Atmosphäre in Gestaltung und Design wurde von Silvia Benedito, Assistenz-Professorin an der Harvard Graduate School of Design organisiert. Viele der Themen welche die Büroarbeit inspirieren werden hier diskutiert.​
Click HERE to learn more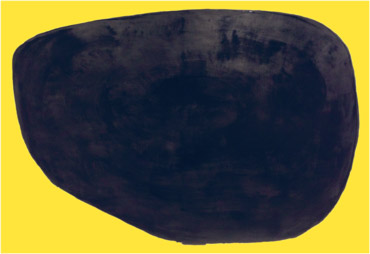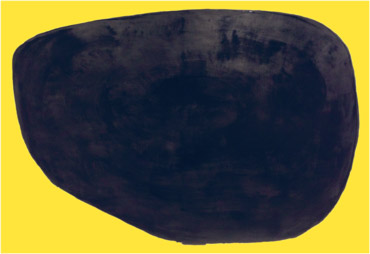 FEB'16
Pneuma(tic) Bodies installation at the Carpenter Center, Cambridge, MA
The symposium "On Atmospheres" is accompanied by the installation, Pneuma(tic) Bodies, a collaborative project by Silvia Benedito, Alexander Häusler, and Jill Johnson, on view at the Carpenter Center for the Visual Arts, Harvard University, from February 3-21, 2016.
Pneuma(tic) Bodies Rauminstallation im Carpenter Center in Cambridge USA.
Begleitend zum Symposium "On Atmospheres" ist die Rauminstallation Pneuma(tic) Bodies, eine Zusammenarbeit von Silvia Benedito, Alexander Häusler, and Jill Johnson, am Carpenter Center von Le Corbusier, der Kunstschule der Harvard University, vom 3. bis zum 21. Februar 2016 zu sehen.
LINK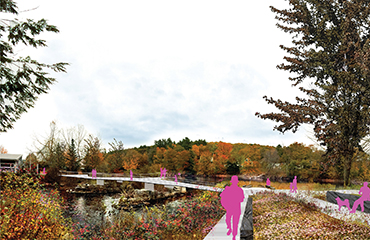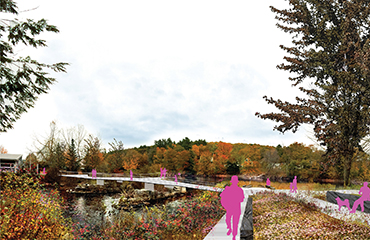 JAN'16
Finalists in competition for Peterborough, NH riverwalk development. Three Firms were choosen out of 10 invited firms. Stay tuned for final results from the community board.
Engere Wahl beim Wettbewerb für einen Uferpark der Gemeinde Peterborough, NH. Drei von 10 eingeladenen Büros wurden ausgewählt. Die Entscheidung wird nach Geiner Bürgerbeteiligung entstehen.​
LINK Town of Peterborogh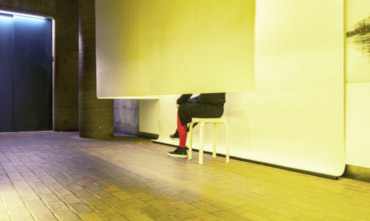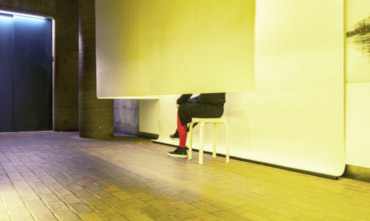 DEC'15
+360 Weathers extended until Mid February​.
The felt projection room was extended until February 21. Come and check it out.
+360 Weathers wurde bis Mitte Februar 2016 verlängert.
Der Projektionsraum aus Filz ist noch bis Mitte Fabruar zu sehen.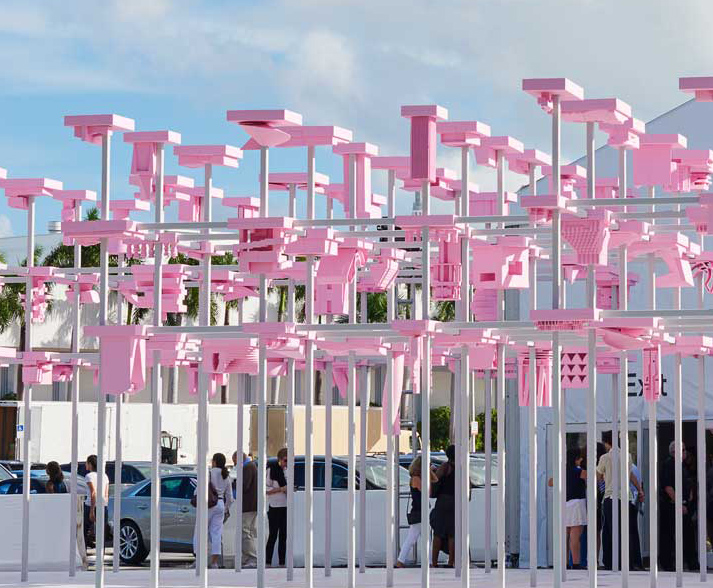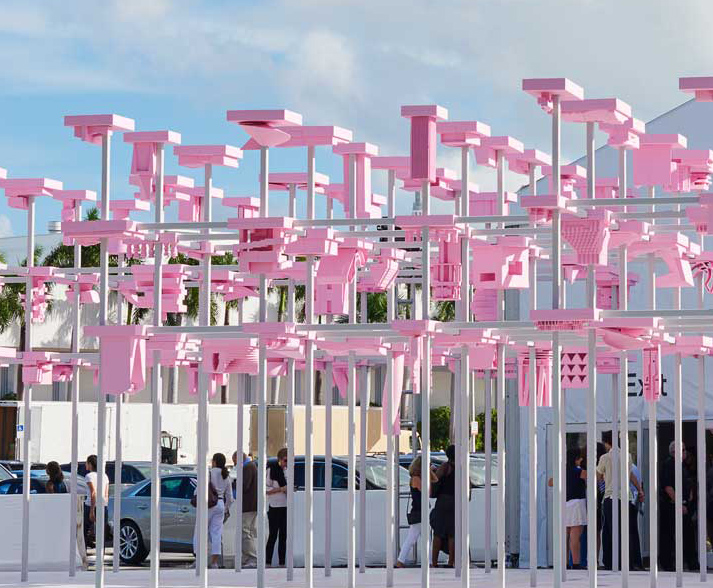 DEC'15
UNBUILT: Design Miami/Harvard GSD Pavillion 12-2 until 12-6. showing two of our unbuilt projects shown as models
UNBUILT: Design Miami/Harvard GSD Pavillion 2.12 bis 6.12. mit zwei unserer ungebauten Projekte bei der Design Miami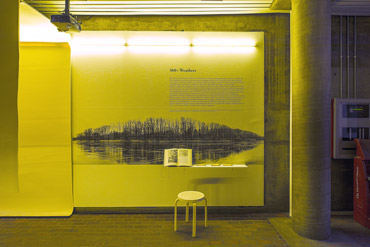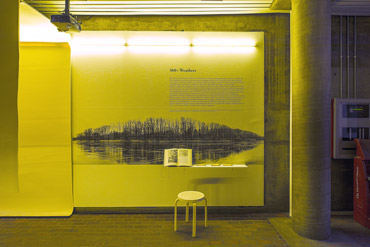 OCT'15
+360 Weathers - Exhibition opening at Harvard GSD Mon 10-26 until 12-20
+360 Weathers - Ausstellungseröffnung an der Graduate School of Design, Harvard University Mon 26.10. bis zum 20.12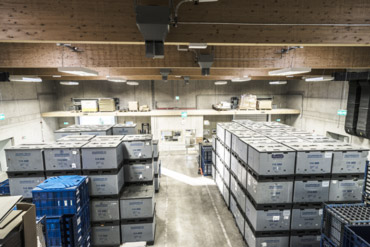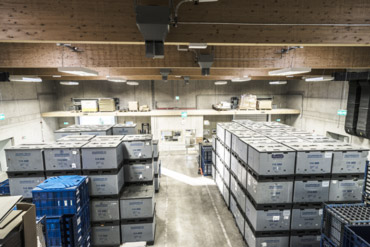 OCT'15
Work started at the workshop building in Ingolstadt
Produktion in der Werkstätte für die Lebenshilfe Ingolstadt wurde aufgenommen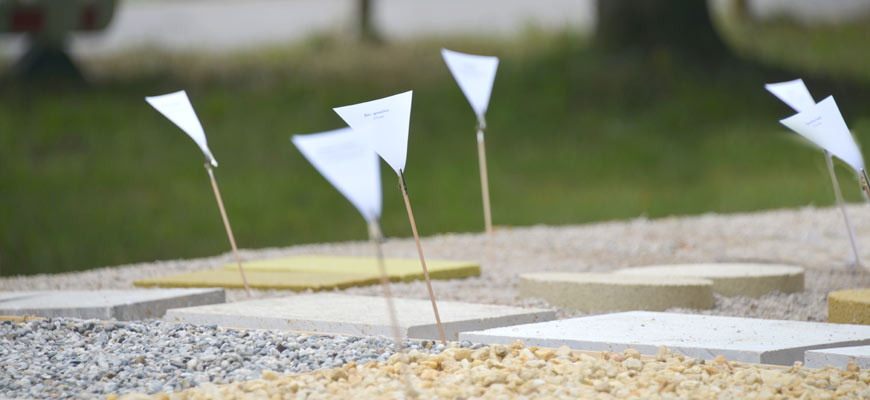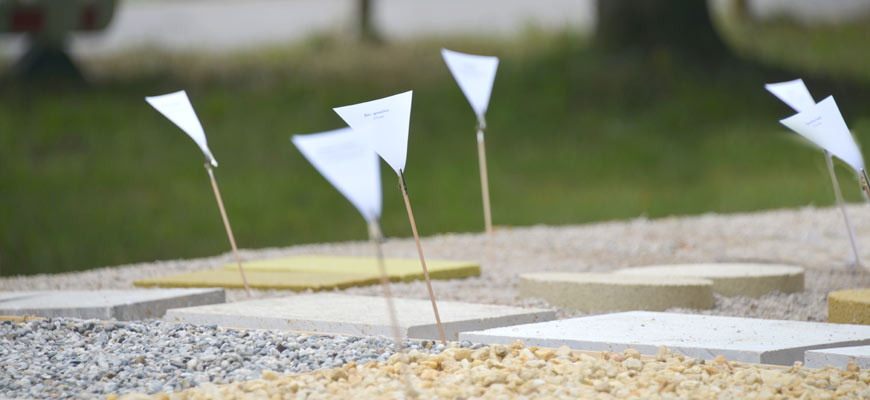 JUL'15
Sample Installation for the Donau-Loop
Bemusterung für den Donau-Loop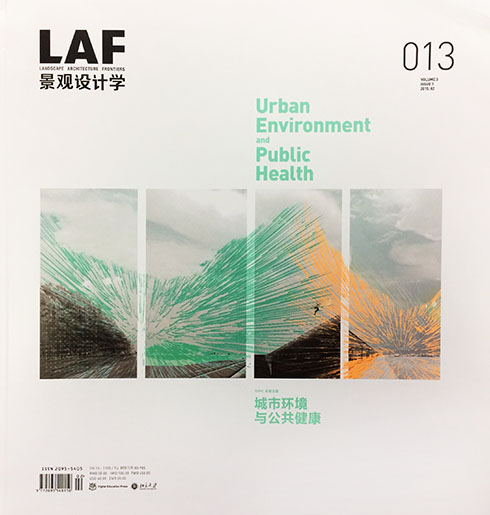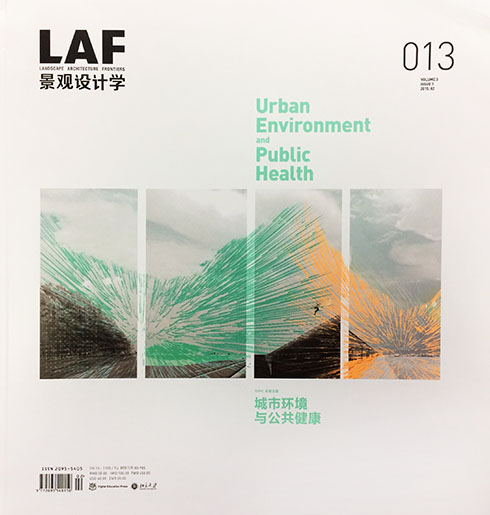 MAR'15
LAF magazine features "Aeolian fields"
A new urban park to Cool, Produce and Play
LAF Magazin stellt "Äolische Felder" vor
Ein neuer Park zum Abkühlen, Anbauen und Spielen