is landscape green?
ist Landschaft grün?

DRAUSSEN | OUT THERE - Landschaftsarchitektur auf globalen Terrain
Pinakothek der Moderne 

Architekturmuseum der TU München 

27.04.2017  ‐  27.08.2017
Wie schafft man eine Ausstellung über die Landschaft, deren Methodik auf der direkten Erfahrung der Feldforschung beruht? Wie lässt sich das Gefühl vermitteln unmittelbar in einen Raum und ein Erlebnis einzutauchen und gleichzeitig komplexe Inhalte und Informationen zu vermitteln? Während die Ausstellung zehn Projekte aus unterschiedlichen Teilen der Welt entwickelte Forschung zeigt, zielt die Gestaltung darauf ab, einen Gesamteindruck für die Museumsbesucher zu schaffen, der einlädt in die imaginierten Räume der Forschung einzutreten.
Wie Feldforschung selbst baut sich die Ausstellung auf, dabei ist Landschaft der Inhalt und das Medium, als offener Raum des Umherwandelns. Wie ein Labor, in dem Forscher ihre Exemplare sammeln und untersuchen - botanische, geologische, ethnographische, soziale und historische - wird die Ausstellung durch verschiedene "action offices" organisiert, in denen das Publikum eingeladen ist, die verschiedenen Landschaftswelten zusammenzubringen und zu erforschen. Der Raum ist dunkel und präzise beleuchtet, um die Aufmerksamkeit zu fokussieren; das Material aus unterschiedlichsten Medien ist in "action offices" au ereitet, wie Astronauten auf Erkundungsreisen in der Mission Control Erkundungen einholen. Das Ausstellungsmaterial offenbart sich beim Durchgleiten des Raums durch die verschiedenen Welten. Ist Landschaft grün? Nicht wirklich, es kann dunkel sein mit all den anderen Farbspektren. 
How to create an exhibition about landscape in which the modes of examination rely on the direct experience inherent to fieldwork? How to convey a sense of spatial immersion paired with the delivery of specialized information? While the exhibition displays the research developed in many parts of the world, the design aims at generating an overall impression in the audience of the museum as an invitation to enter into the imagined spaces of research. Treated as a fieldwork in itself, the exhibition is an exploratory field in which landscape is the medium and the space of meandering.  Likewise a lab where researchers collect and examine their specimens and evidences—botanical, geological, ethnographical, social, historical—the exhibition is organized through various "action offices" where the audience is invited to gather and explore the various landscape-worlds.  The room is dark and lit with precise lighting for focused attention; the multi-media material is displayed and organized in the action-offices for exploratory wandering as astronauts in the mission control rooms; and the material is revealed as one passes through the space as an enveloping world(s). Is landscape green? Not really, it can be dark with spectrums of other hues.
Team:
Larissa Belcic, Lukas Ostermann
Fotos:
A. Hausler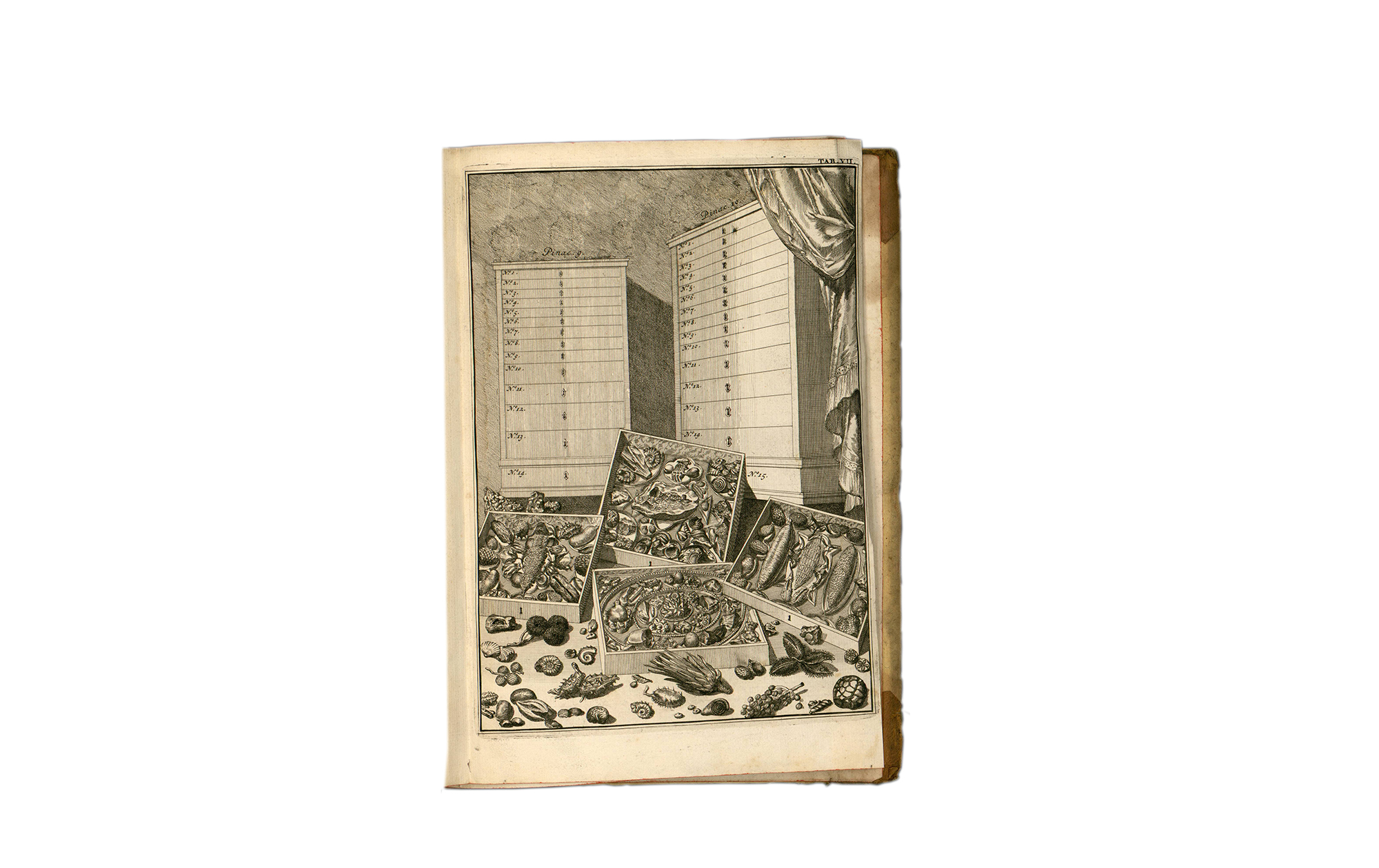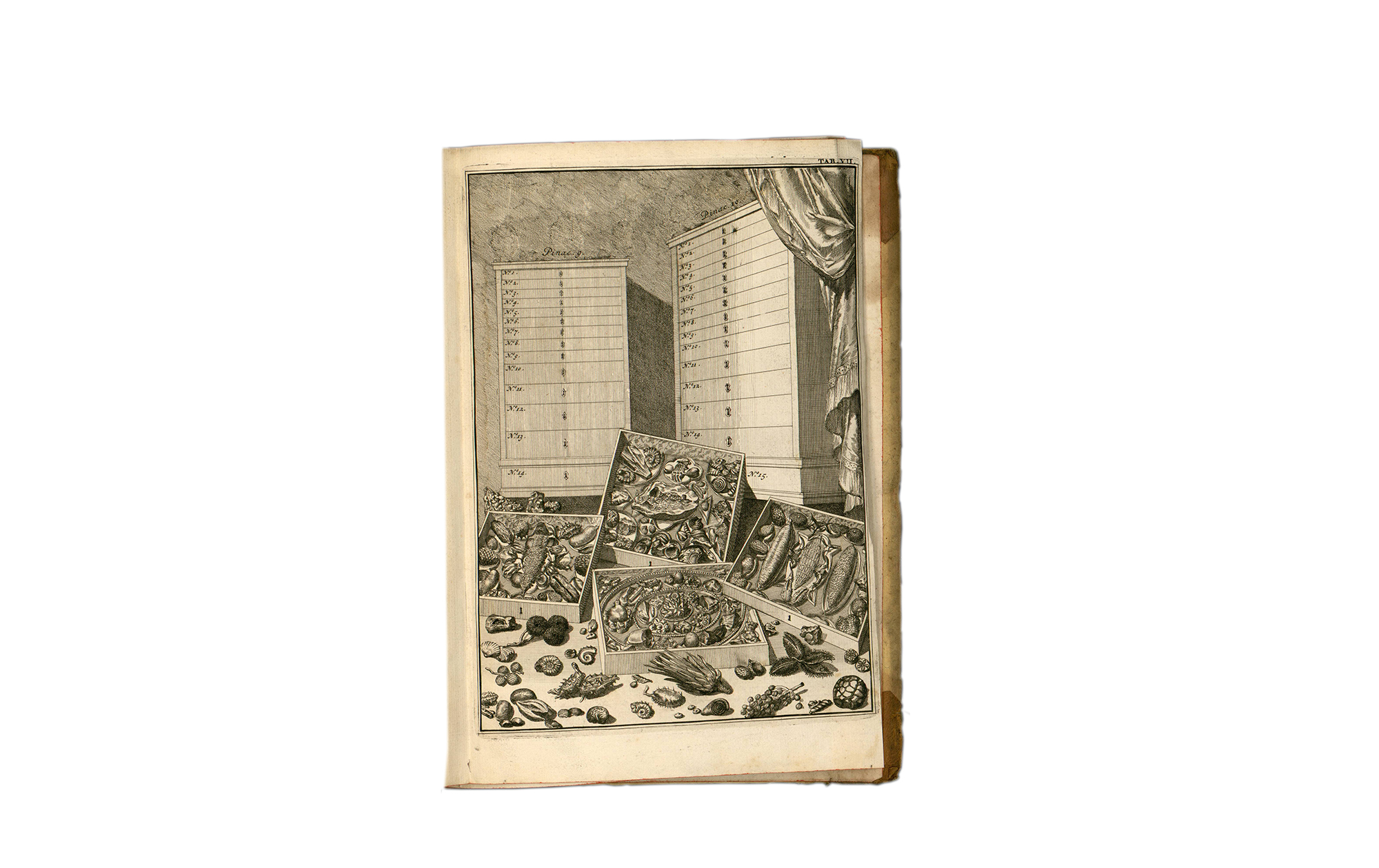 Vincent, Levinus (1715) Wondertooneel der natuur -Tome 1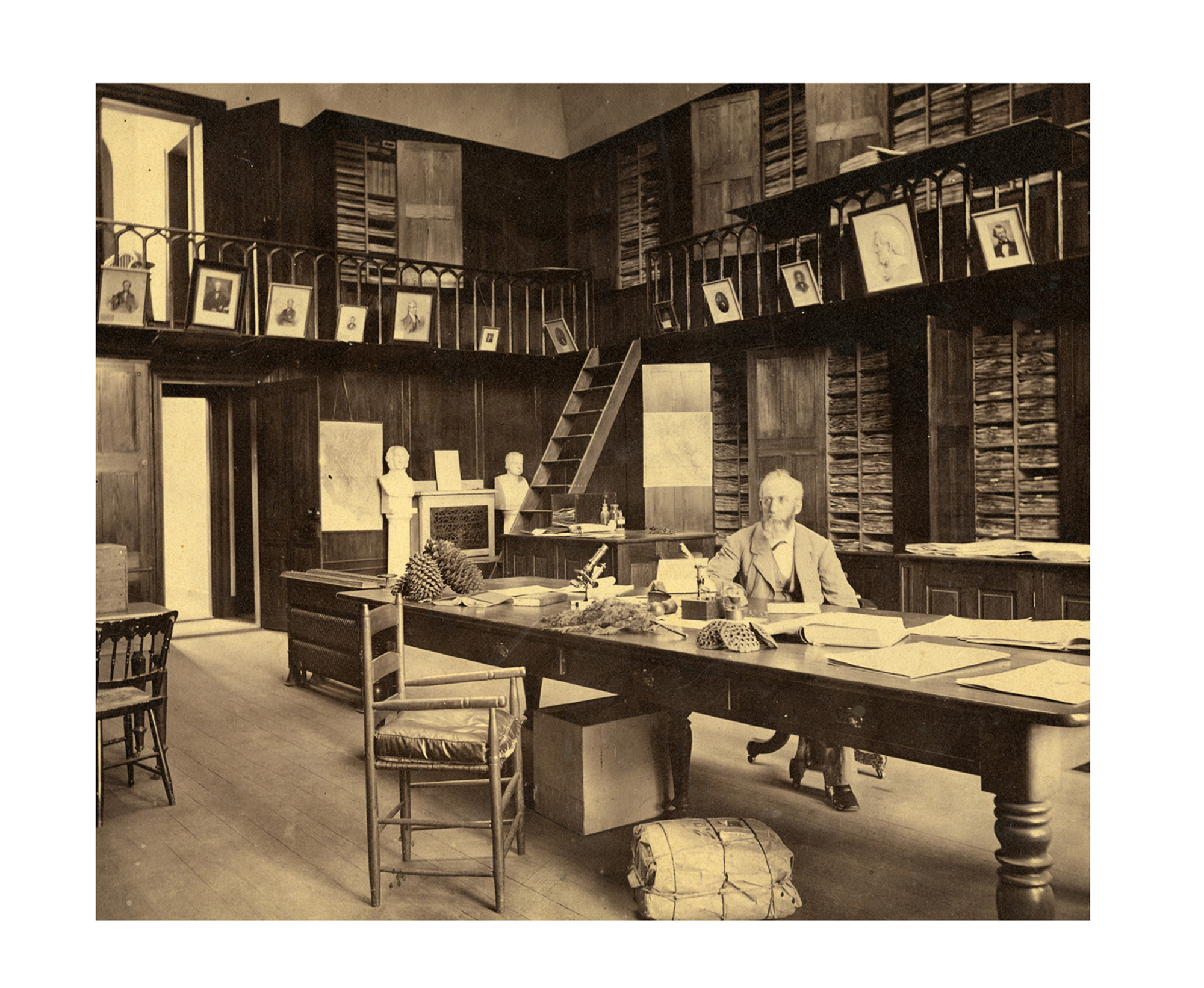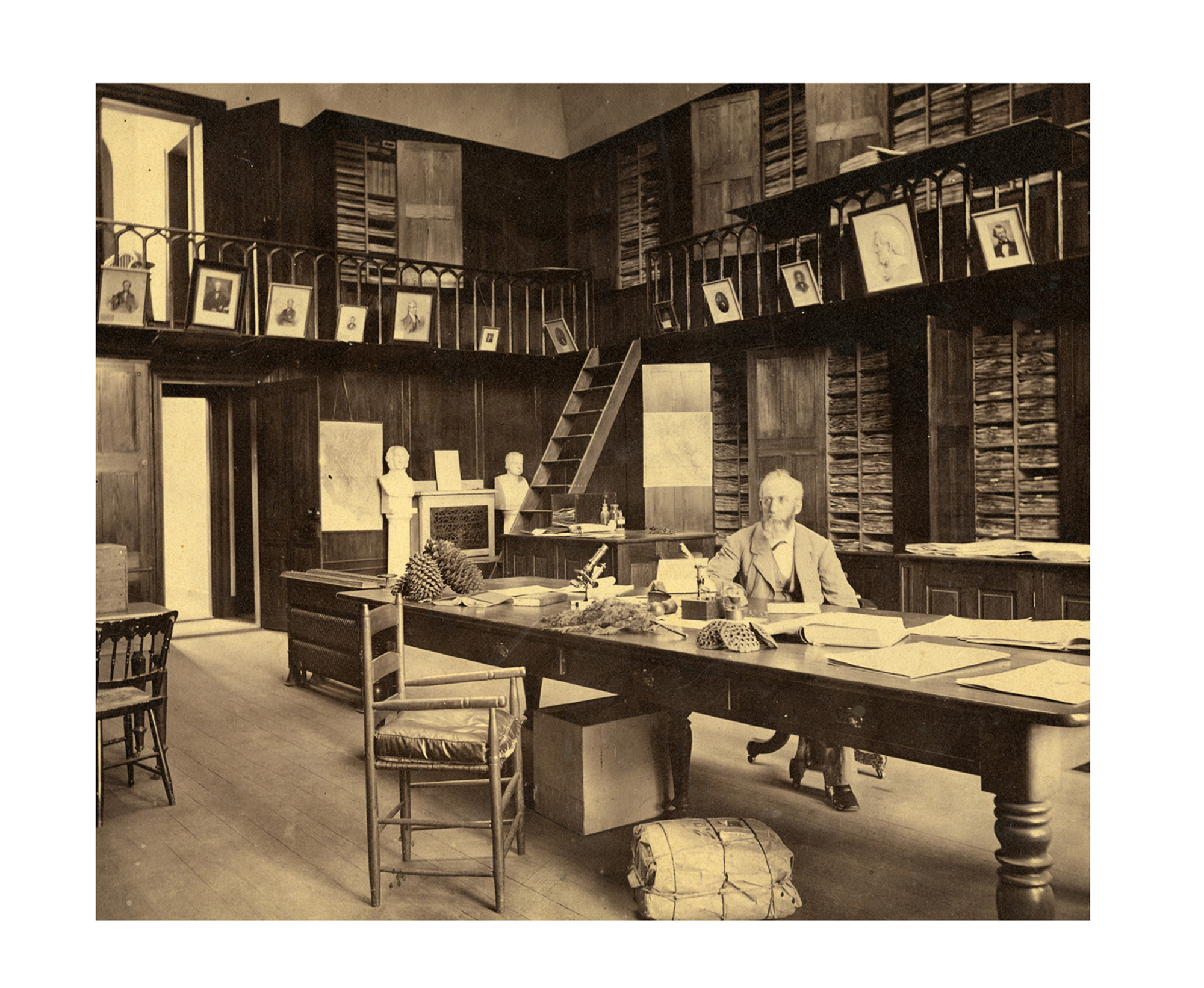 Gray Herbarium Lab (1842)