is landscape green?
ist Landschaft grün?
DRAUSSEN | OUT THERE - Landschaftsarchitektur auf globalen Terrain
Pinakothek der Moderne

Architekturmuseum der TU München

27.04.2017 - 27.08.2017
Von der Düsternis ins strahlende Licht - Feldforschung im Museum
Wie gestaltet man eine Ausstellung zu Landschaftsarbeiten, bei denen die Untersuchungsmodalitäten von der direkten Erfahrung abhängen, die der Feldforschung zu Eigen ist? Wie vermittelt man einen Sinn für räumliches Eintauchen, während man gleichzeitig Fachinformationen zur Verfügung stellt? Und wie fängt man schließlich die Praxis des Lebens und Arbeitens da draußen ein? Mit aufmerksamem Blick und Forschungsgeist entwickelt sich das Ausstellungsdesign aus Fragen von Fremdheit und Begreifen in der freien Landschaft. Zum Zweck der Erkundung und Erforschung greift Design auf forensische Reisen in globalem Gelände zurück - botanisch, geologisch, sozial, kulturell und klimatisch. Vom unbekannten Kontext des dort draußen zum örtlich begrenzten Wissen, das durch das Arbeiten vor Ort und mit den Gemeinschaften, dem Publikum - ähnlich dem Landschaftsarchitekten - allmählich in die untersuchte Landschaft einfließt. Die Ausstellung, die selbst als Feldforschung behandelt wird, ist gleichzeitig ein Forschungsfeld, in dem Prozesse, Experimente und Beweise den mäandernden Raum bilden. Die Projekte werden mittels projektiver »Aktionsbüros« untersucht, die vergangene informative und taxonomische Unternehmungen heraufbeschwören. Der Raum ist verdunkelt und die Arbeiten erscheinen als Blickpunkte von Begreifen und Aufmerksamkeit im freien Feld.
From dimness to heightened brightness: Fieldwork in the Museum
How to create an exhibition on landscape works where the modes of examination rely on the direct experience intrinsic to fieldwork? How to convey a sense of spatial immersion paired with while delivering specialized information? Ultimately, how to capture the living and working practices of being Out-There? With attentive eyes and an investigative mind-set, the exhibition design emerges from questions on unfamiliarity and apprehension in outer landscapes. The design reflects upon forensic journeys in global terrains for exploration and discovery - botanical, geological, social, cultural and climatic. From the unfamiliar contexts of the Out-There to the localized knowledge acquired through working in the field and with communities, the audience - likewise the landscape architect - enters gradually into the landscapes of inquiry. Treated as fieldwork in itself, the exhibition is an exploratory field where process, experiments, and evidences form the space of meandering. The projects are explored through projective "action-offices" that evoke past exploratory and taxonomical enterprises. The space is darkened, the work emerging as focal points of apprehension and attention in the open field.
Team:
Larissa Belcic, Lukas Ostermann
Photos:
A. Hausler, S. Benedito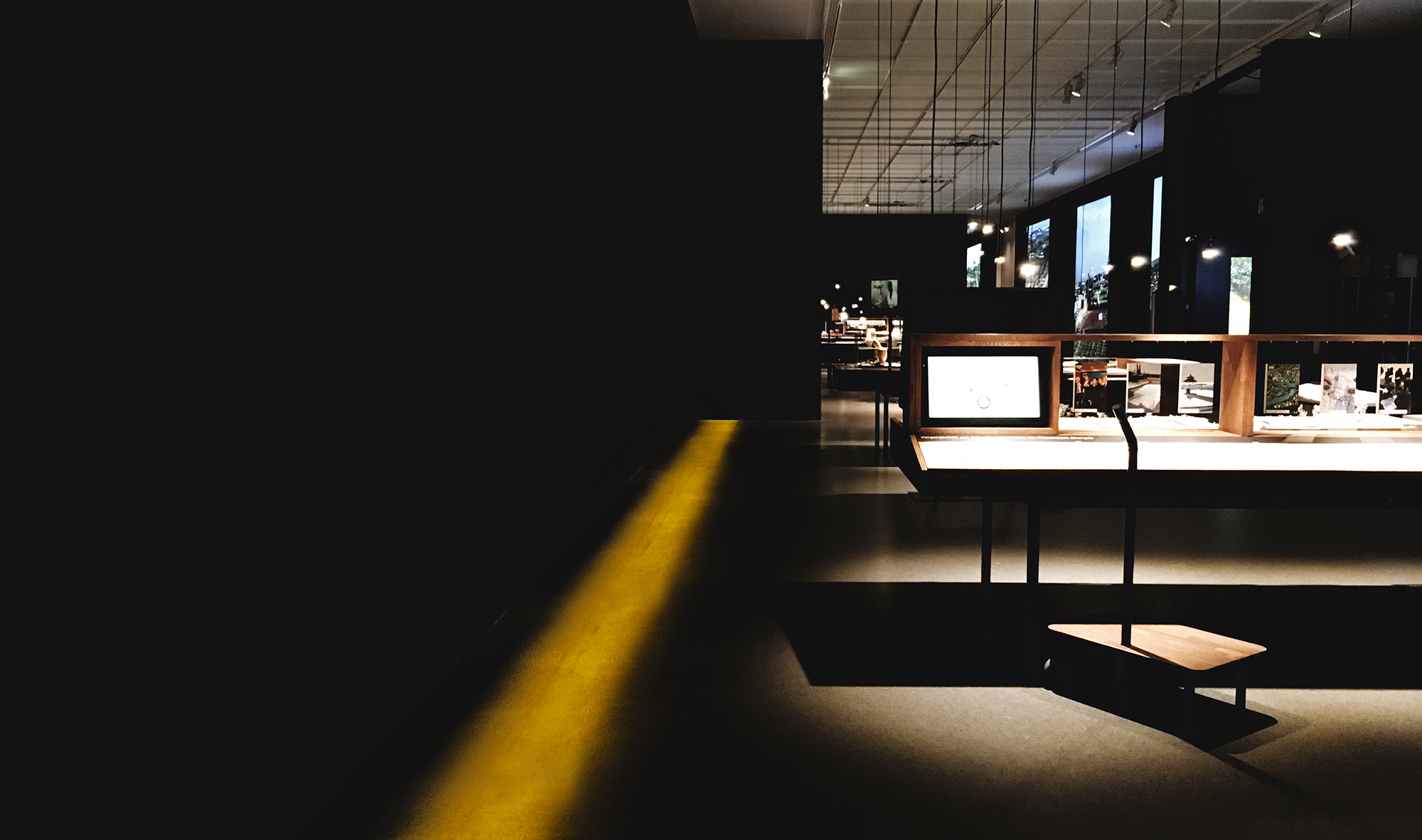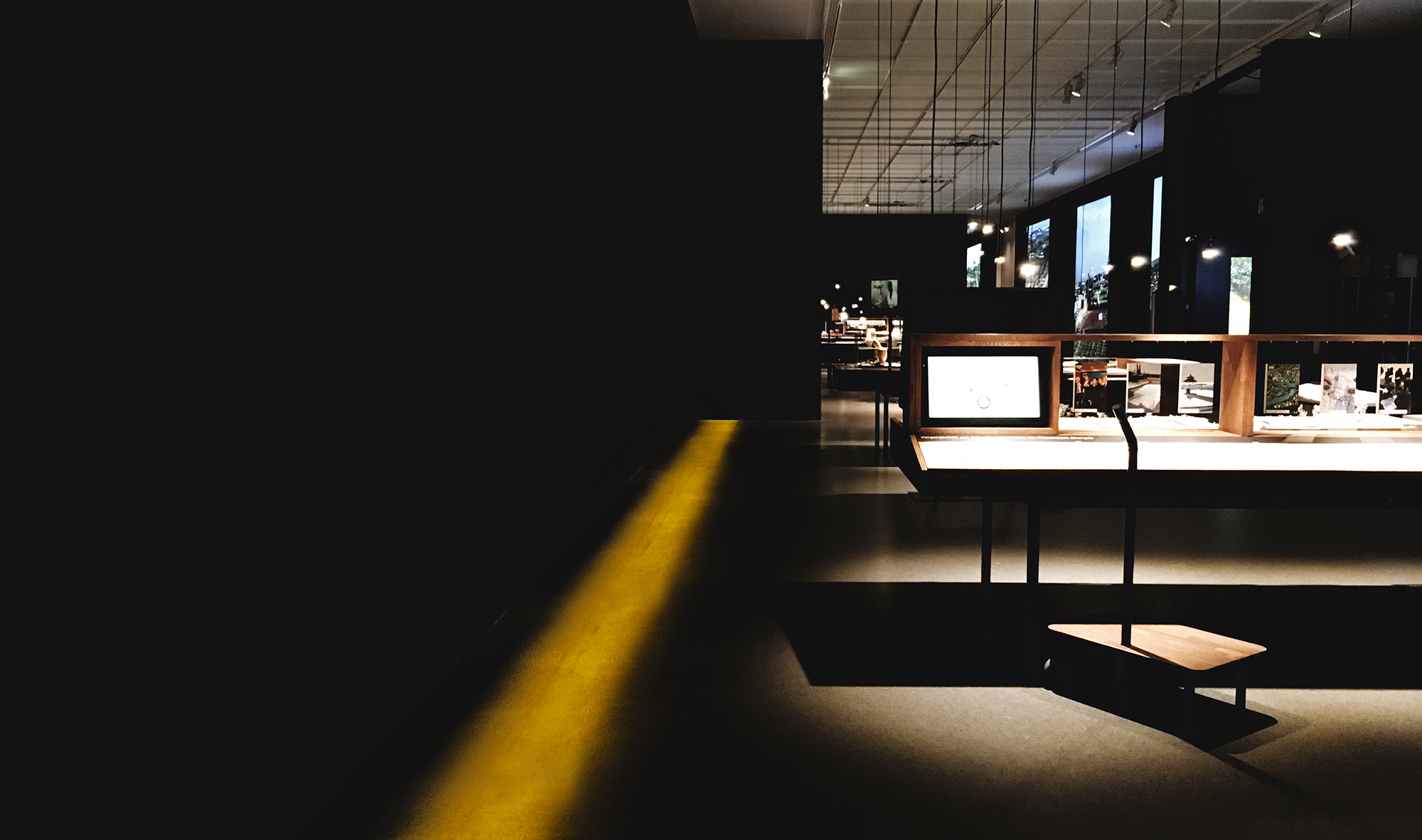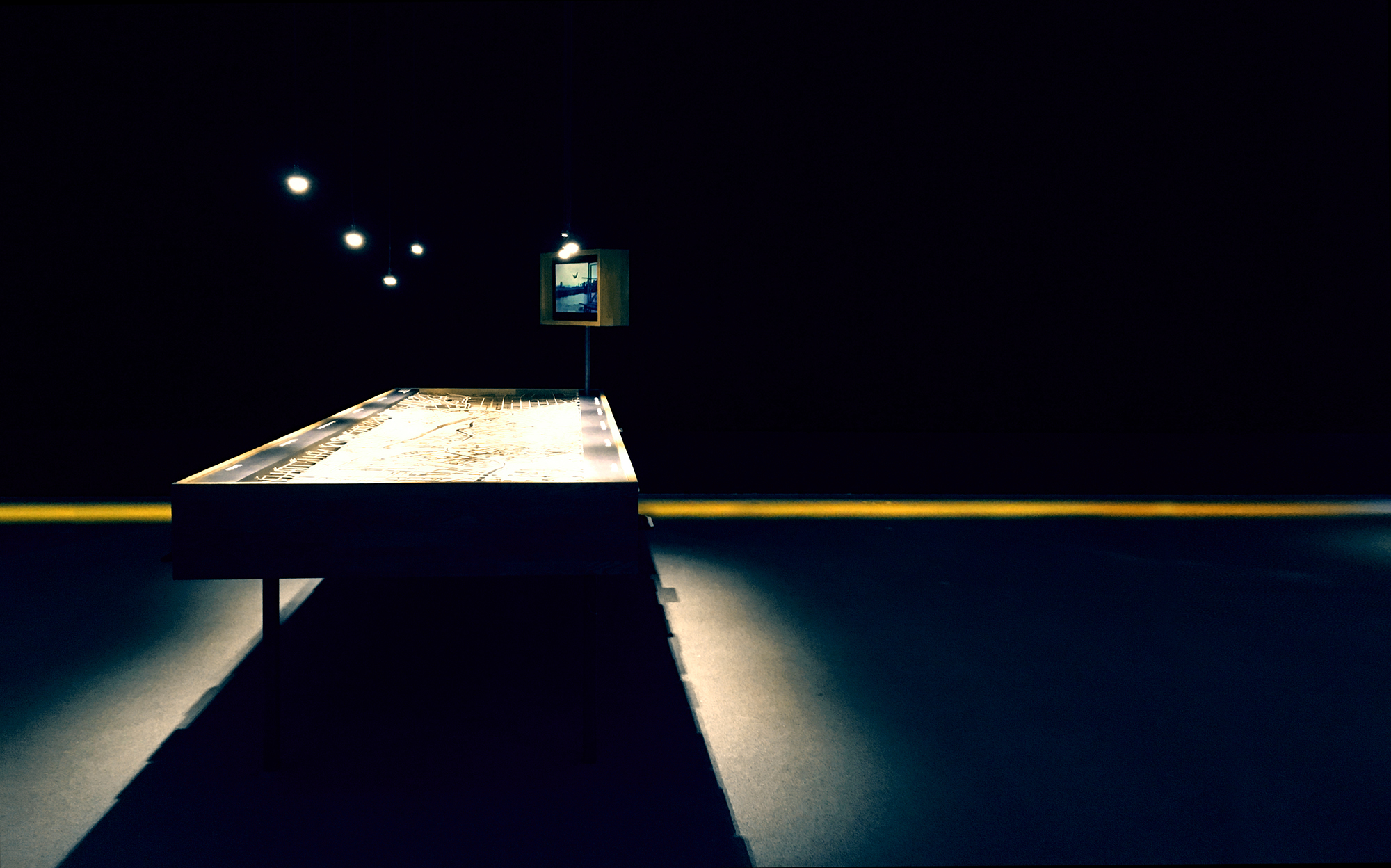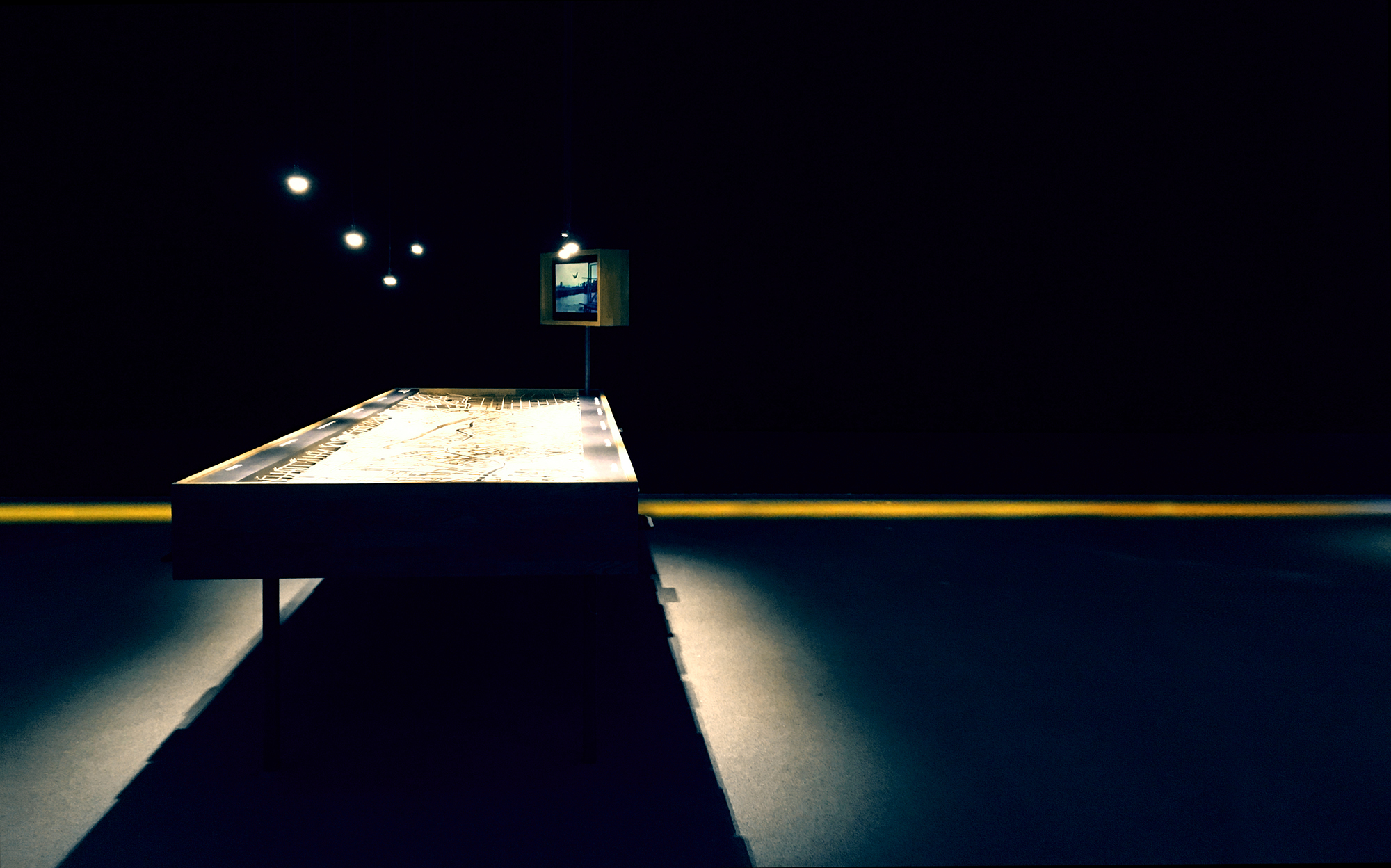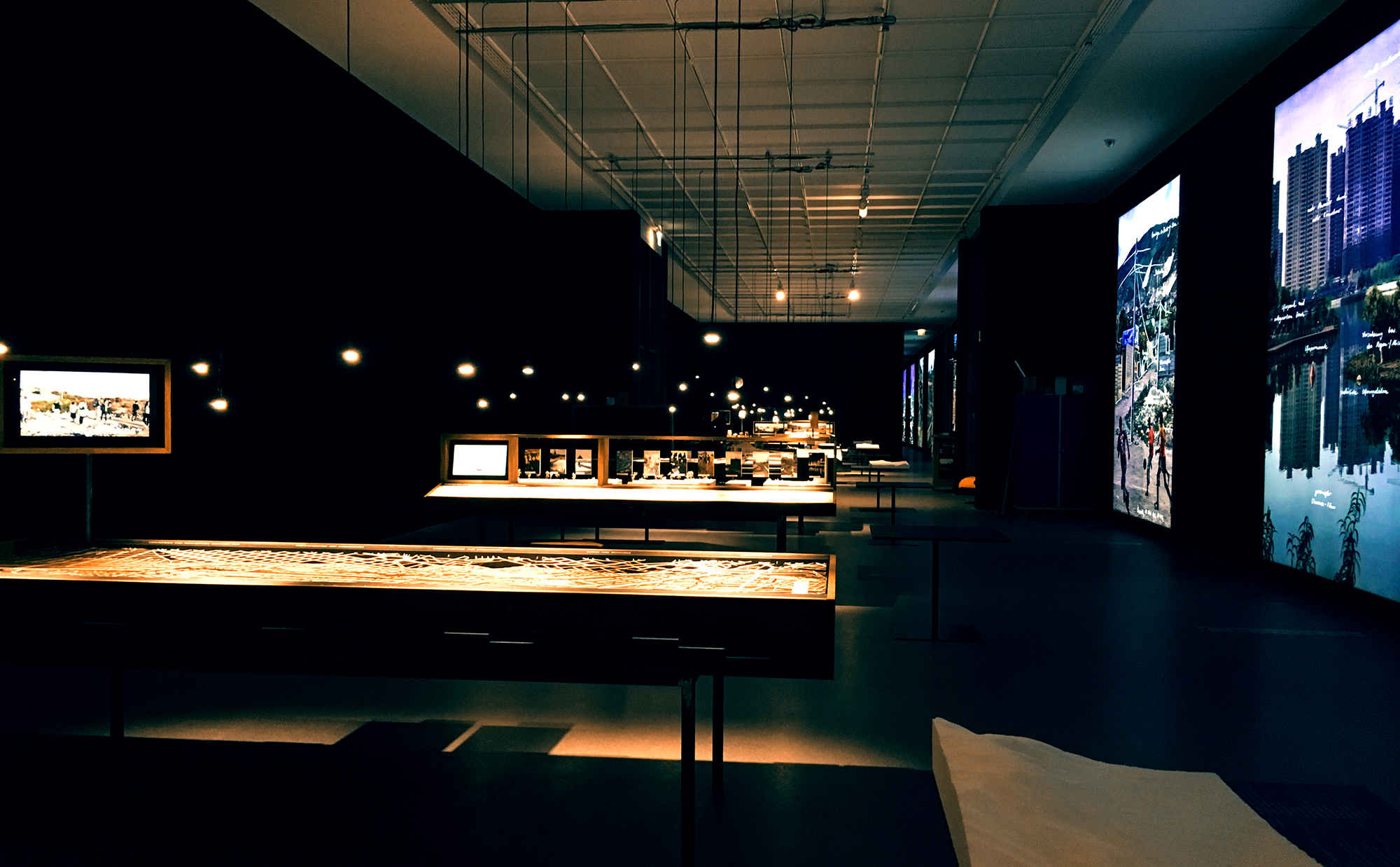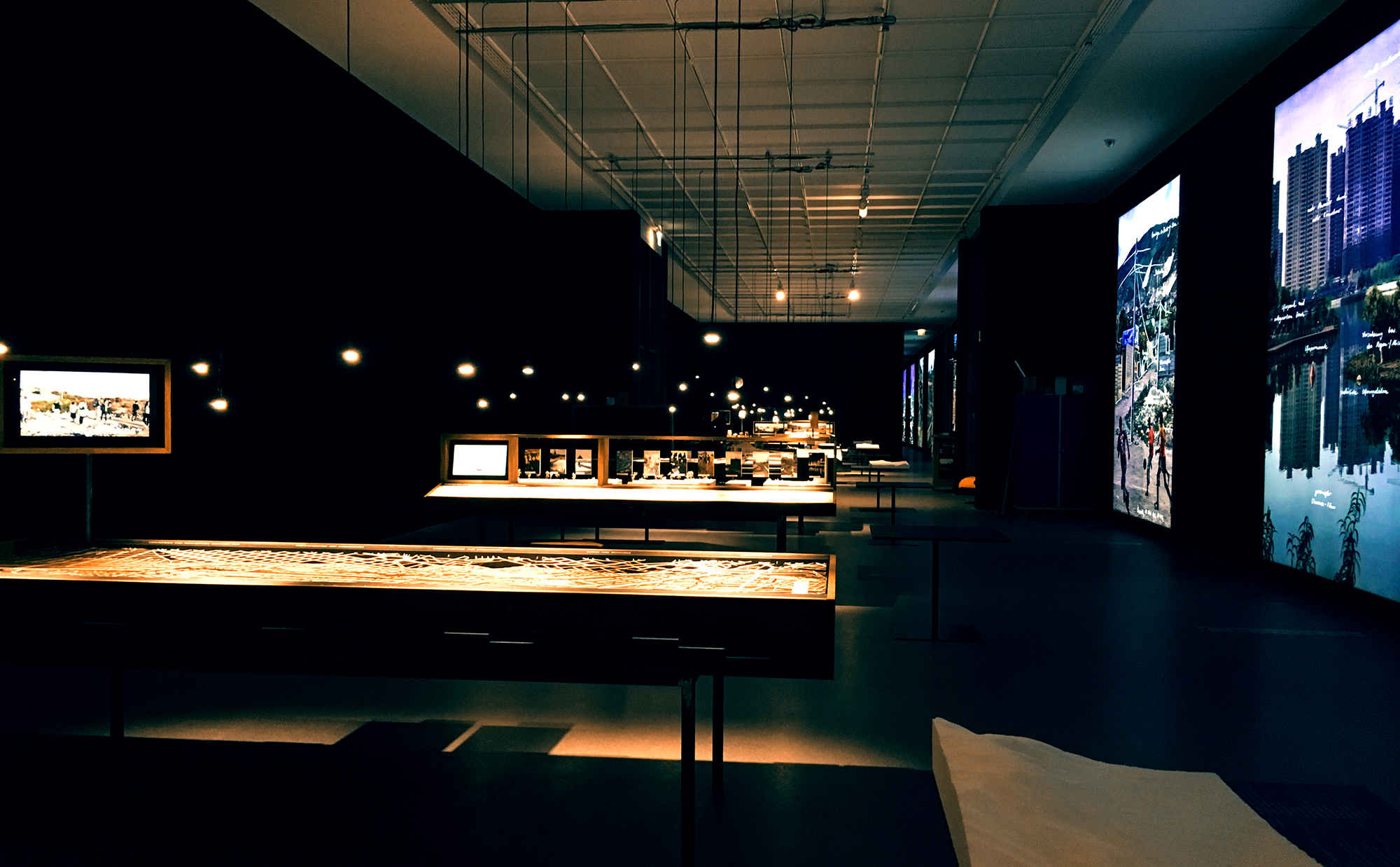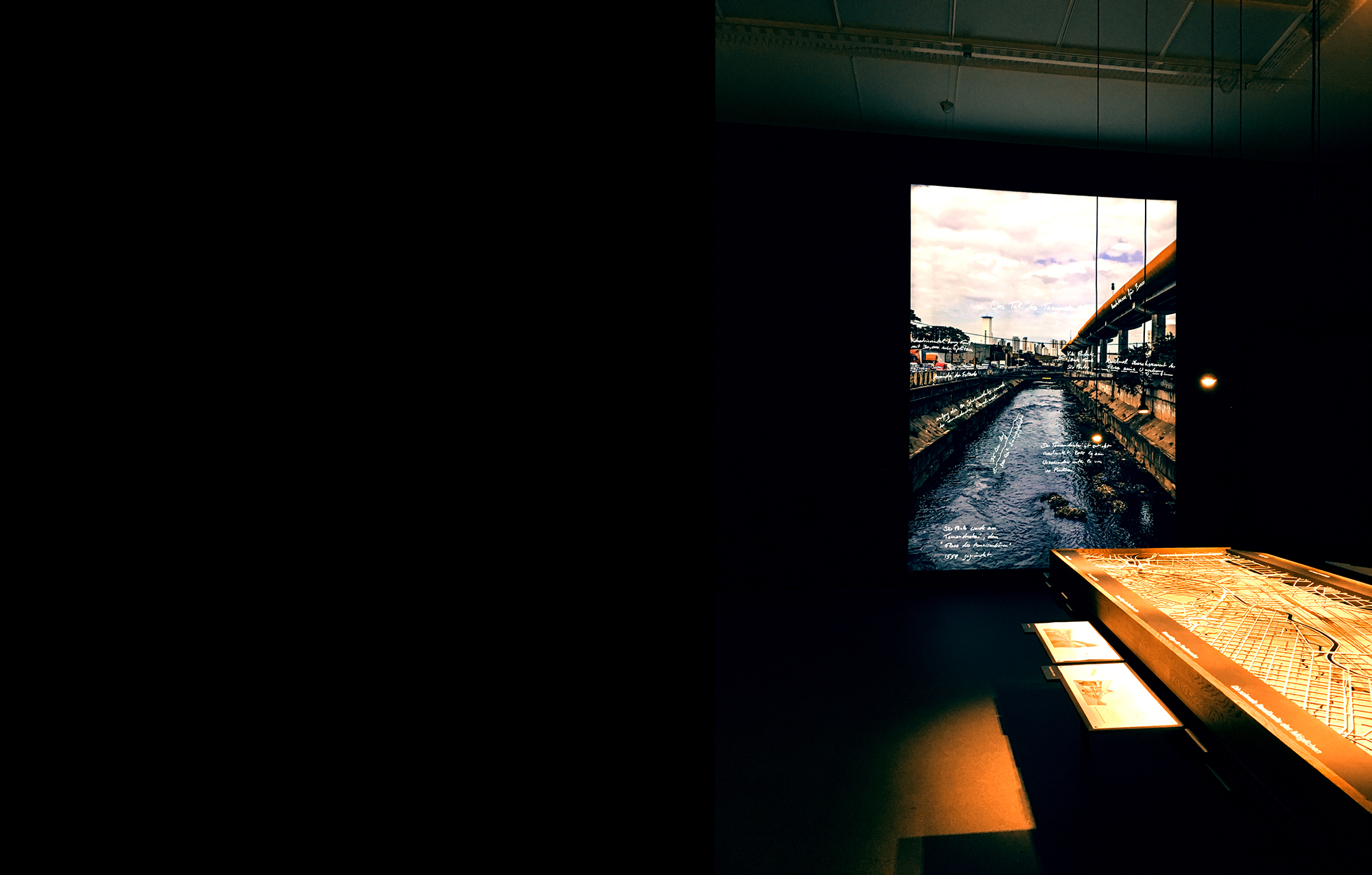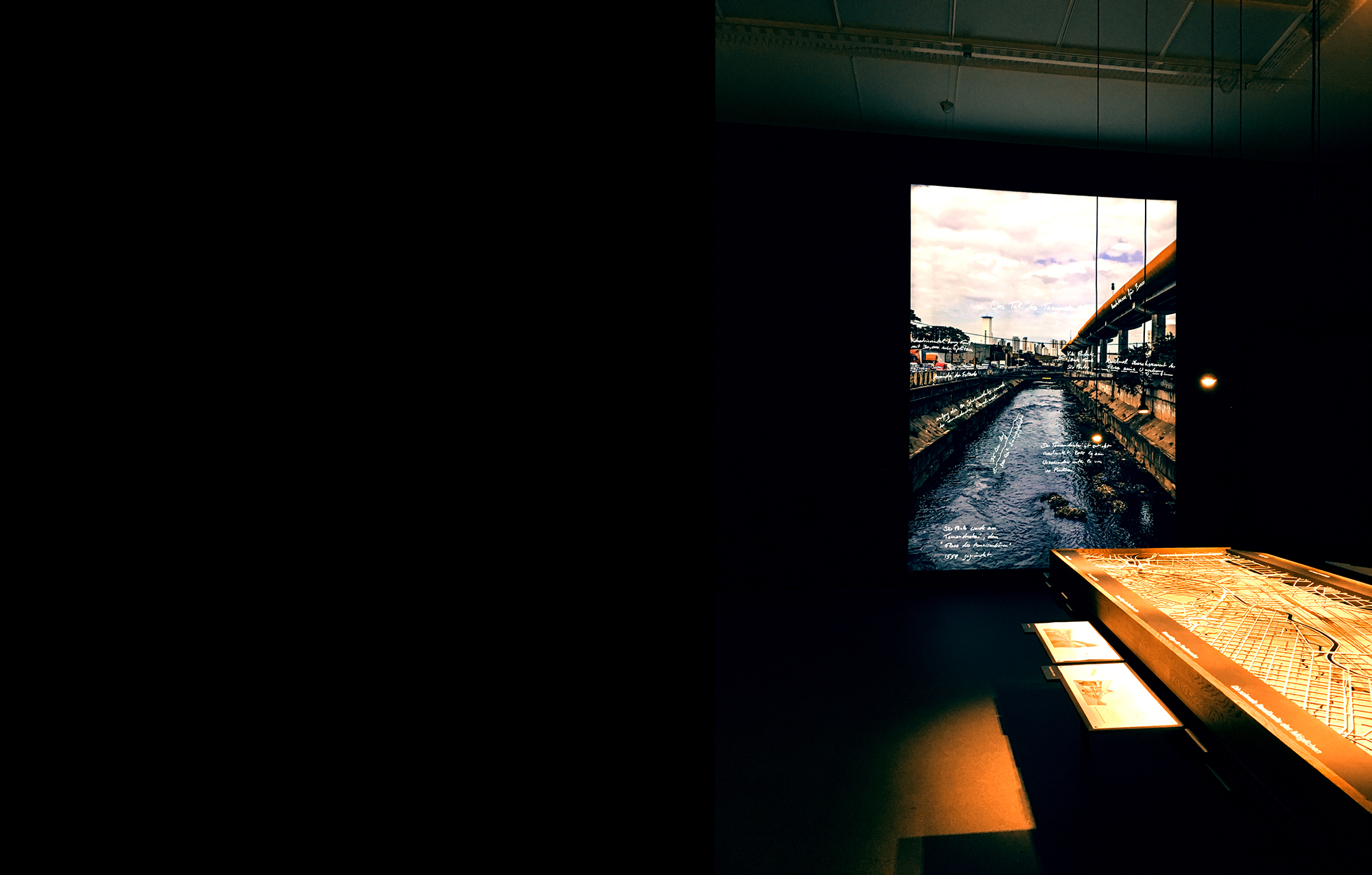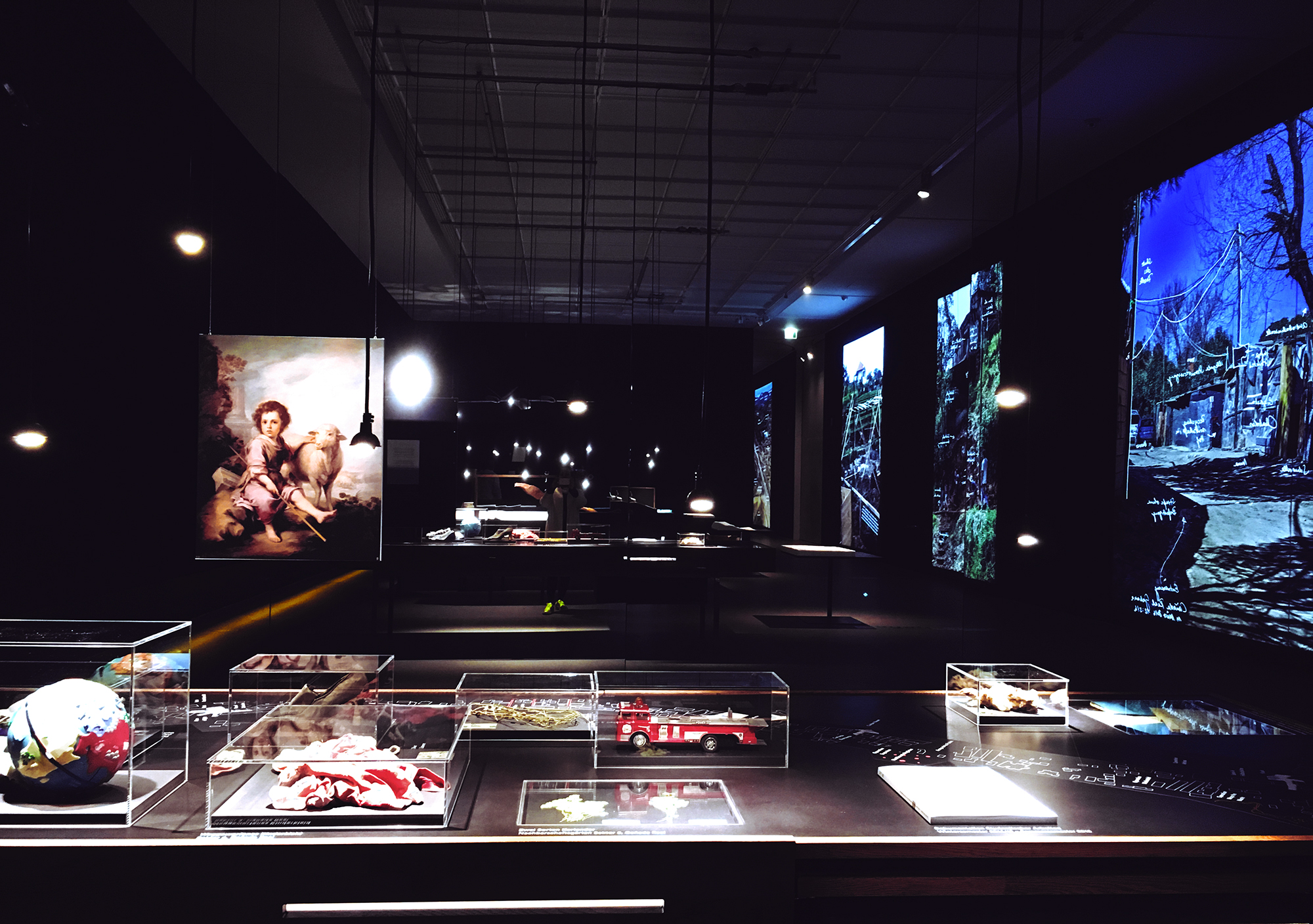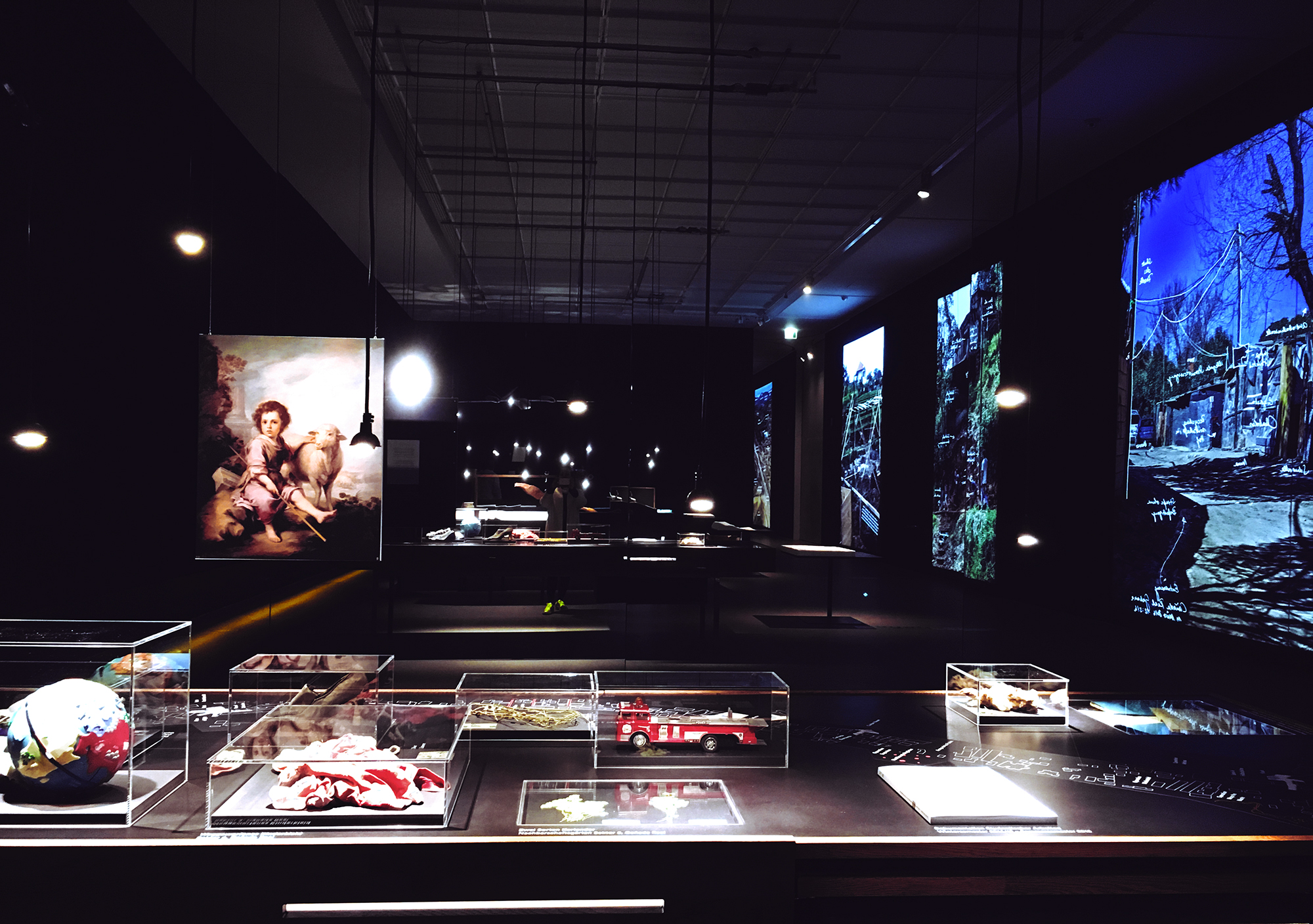 Das Publikum ist eingeladen, sich zusammenzufinden und - wie Astronauten im Weltraum - Materialien, Artefakte und Ideen zu erkunden. Neben Grün hält die Landschaft noch weitere Farbtöne und Welten bereit und aus diesen Räumen umfassender Düsternis dringen Augenblicke strahlenden Lichts empor.
The audience is invited to gather and explore materials, artefacts and ideas as astronauts in outer space missions. Landscape includes other hues and worlds besides green, and from these spaces of immersive dimness can emerge moments of heightened brightness.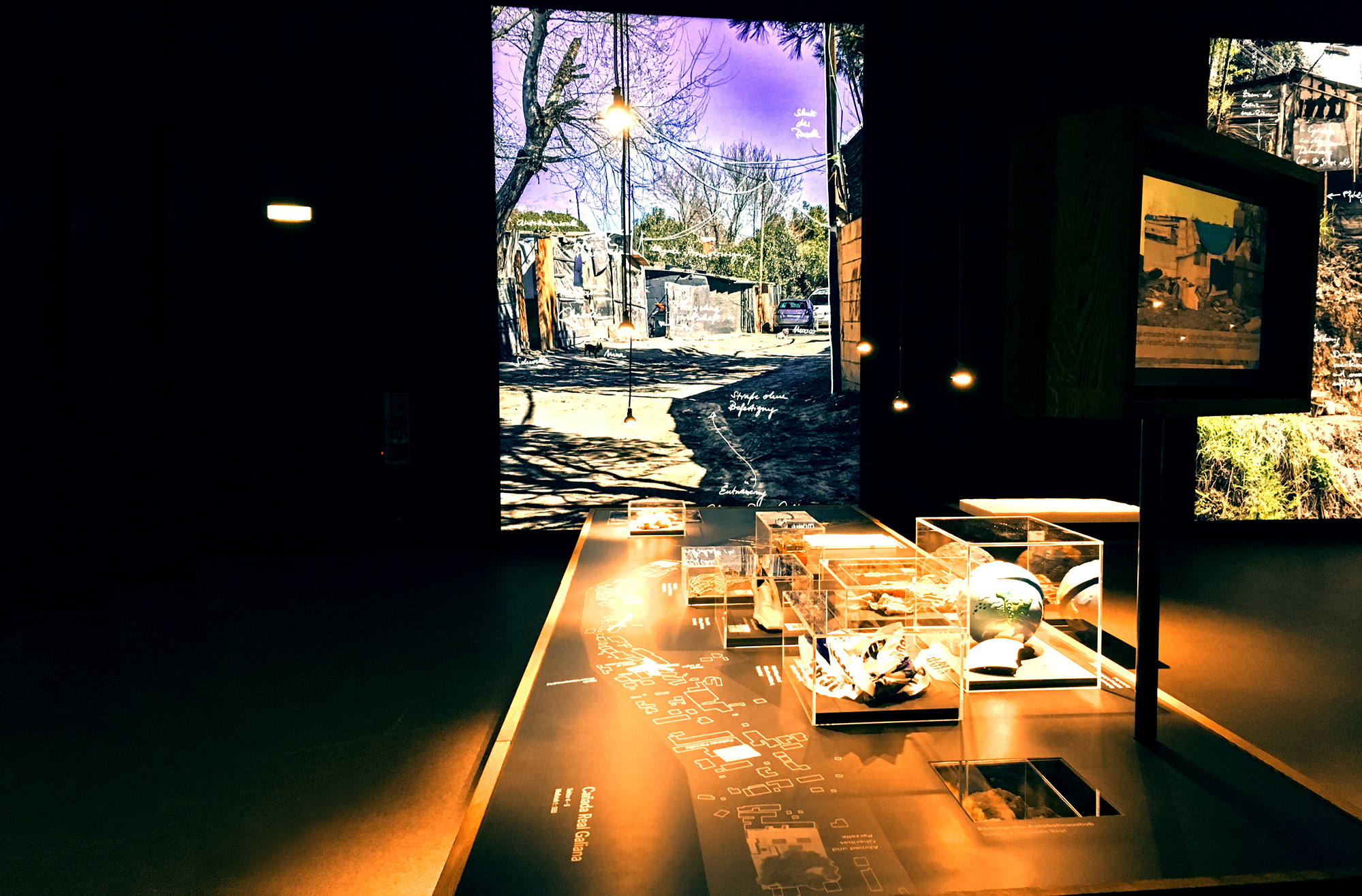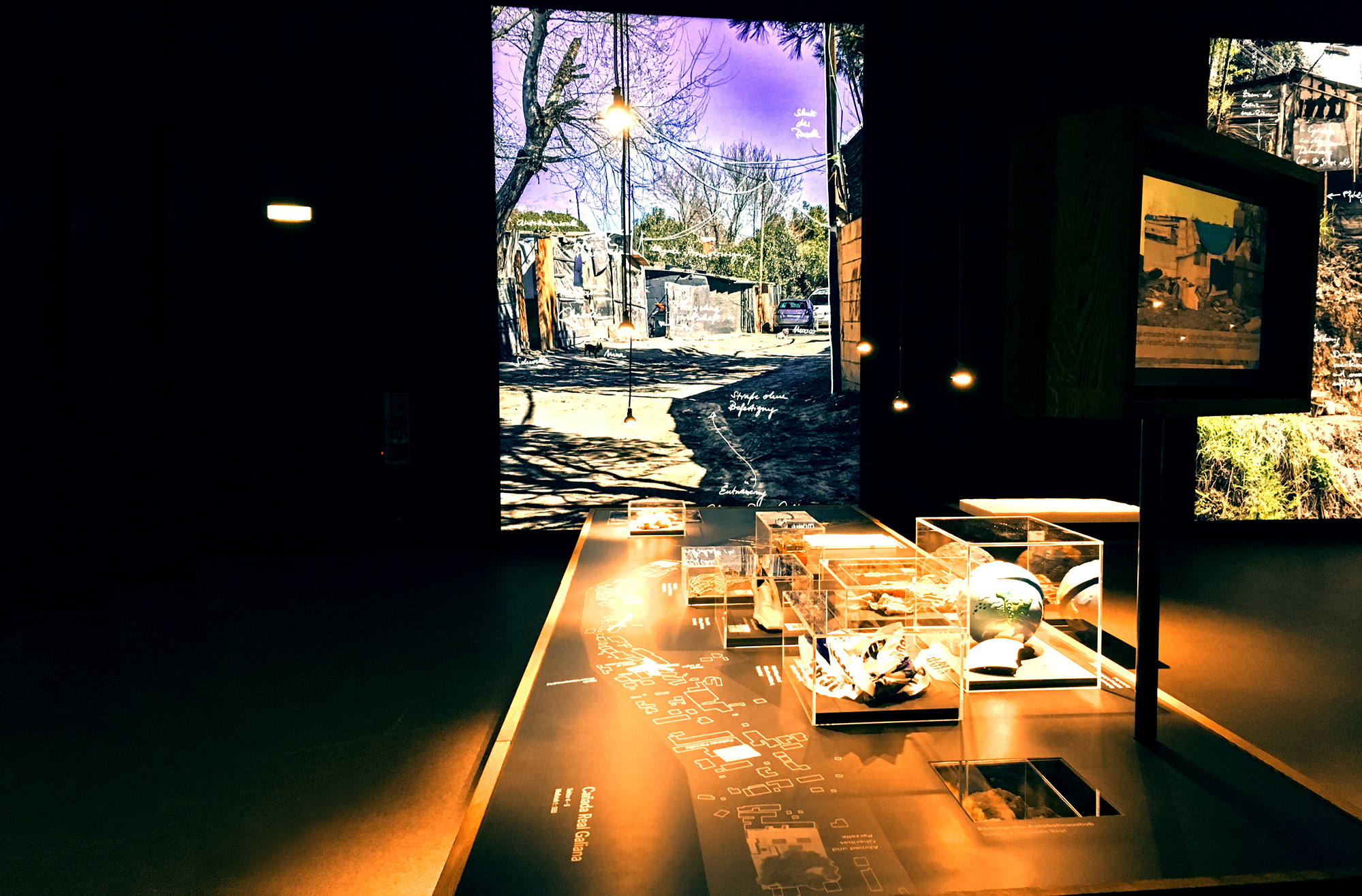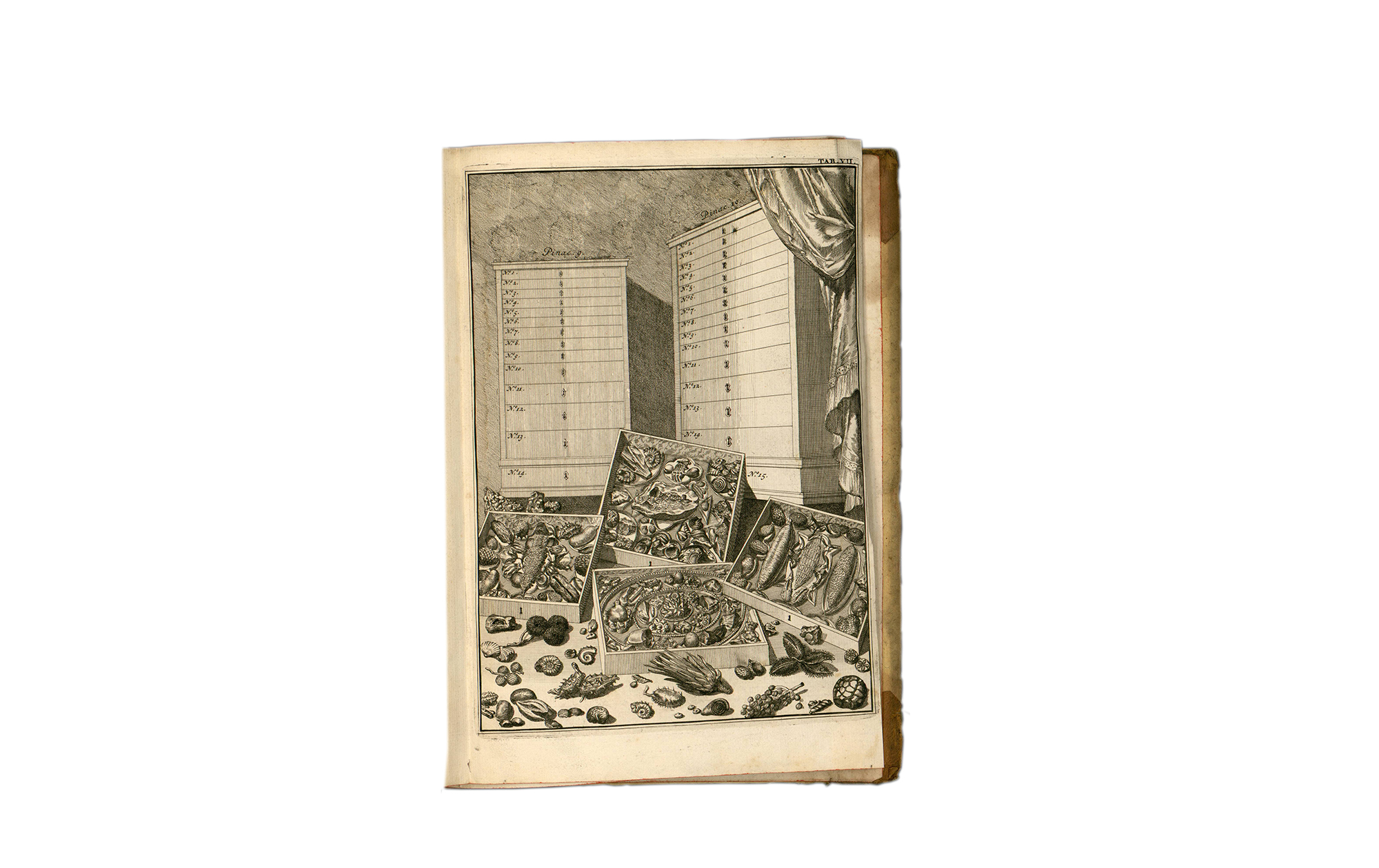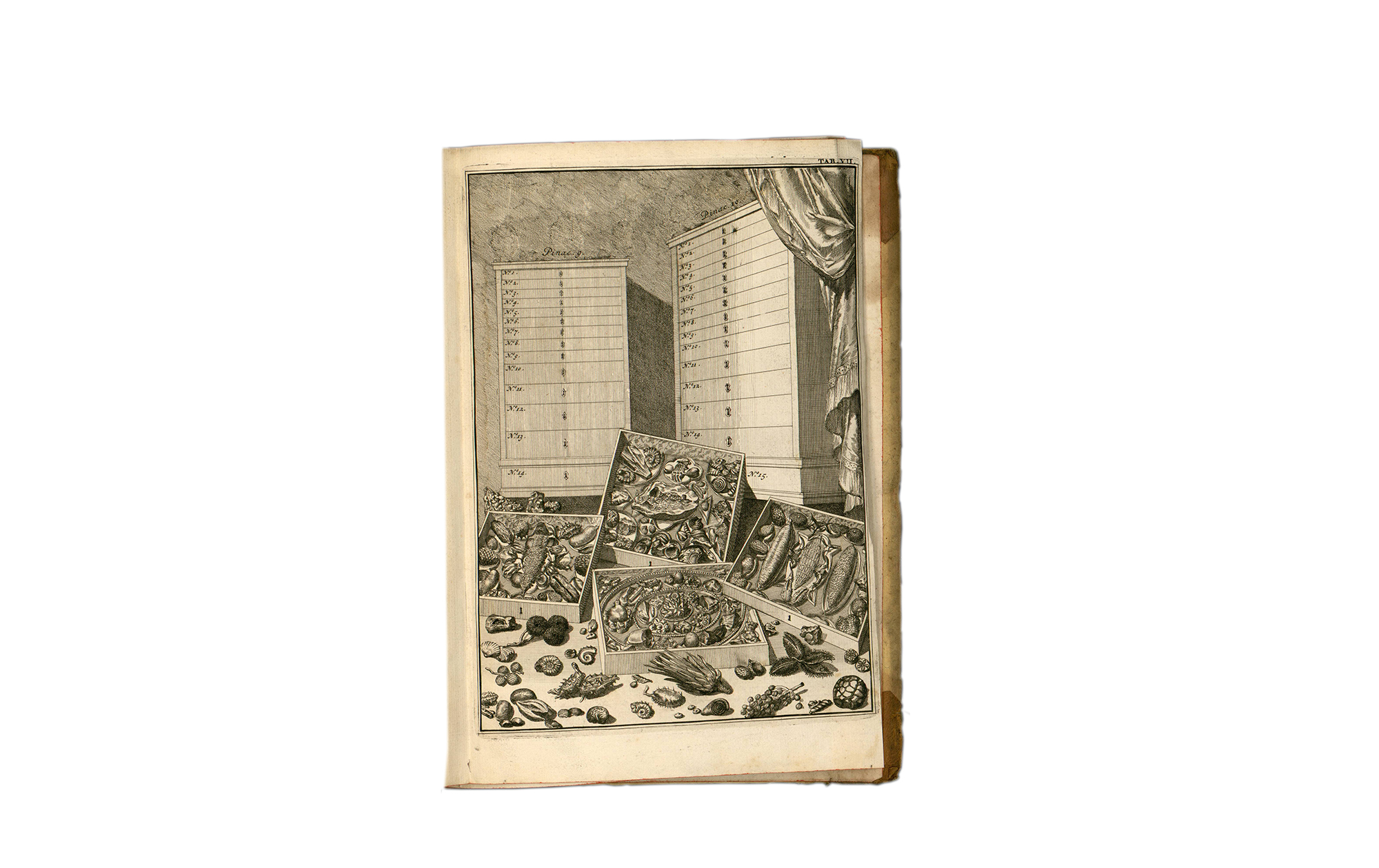 Vincent, Levinus (1715) Wondertooneel der natuur -Tome 1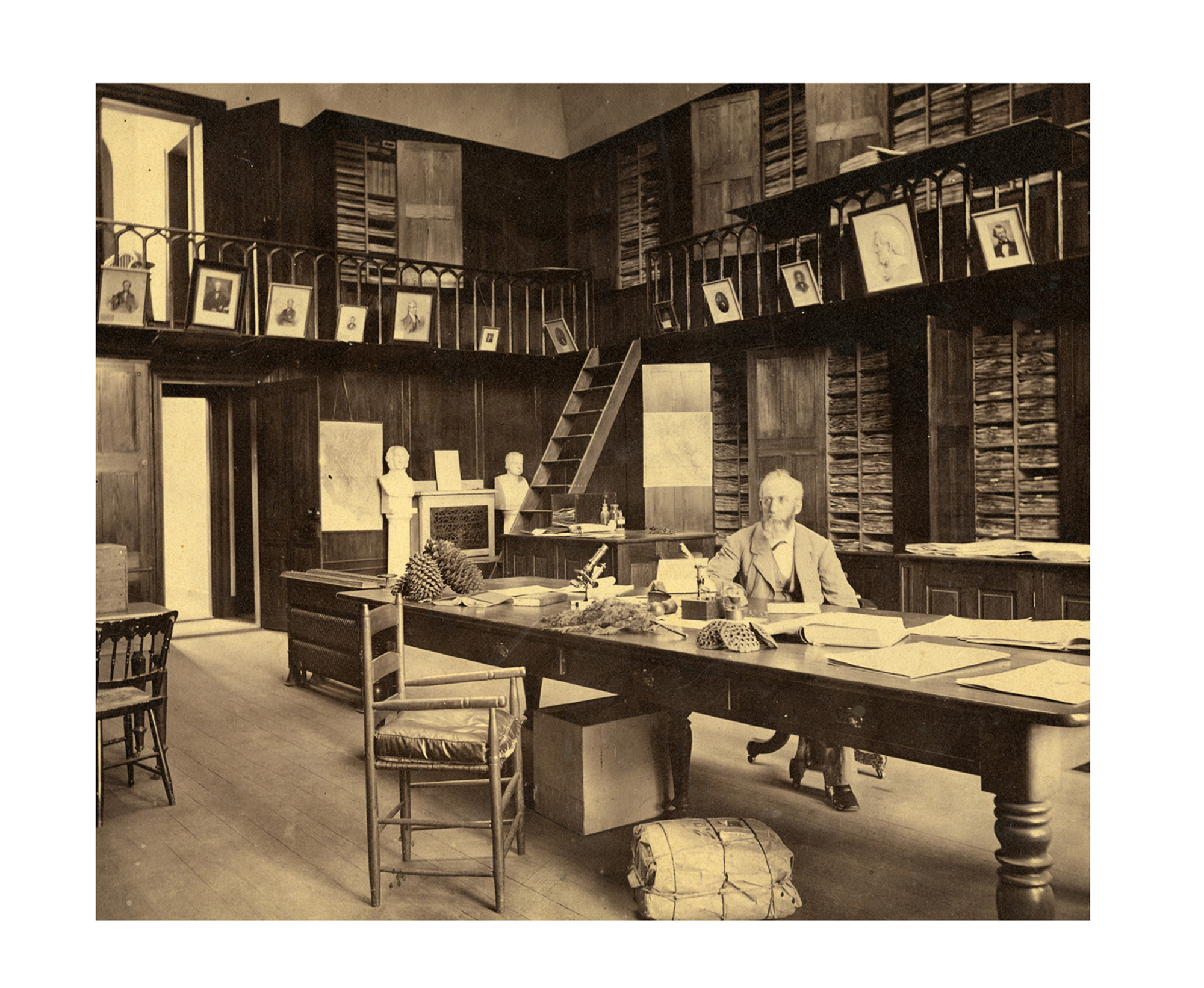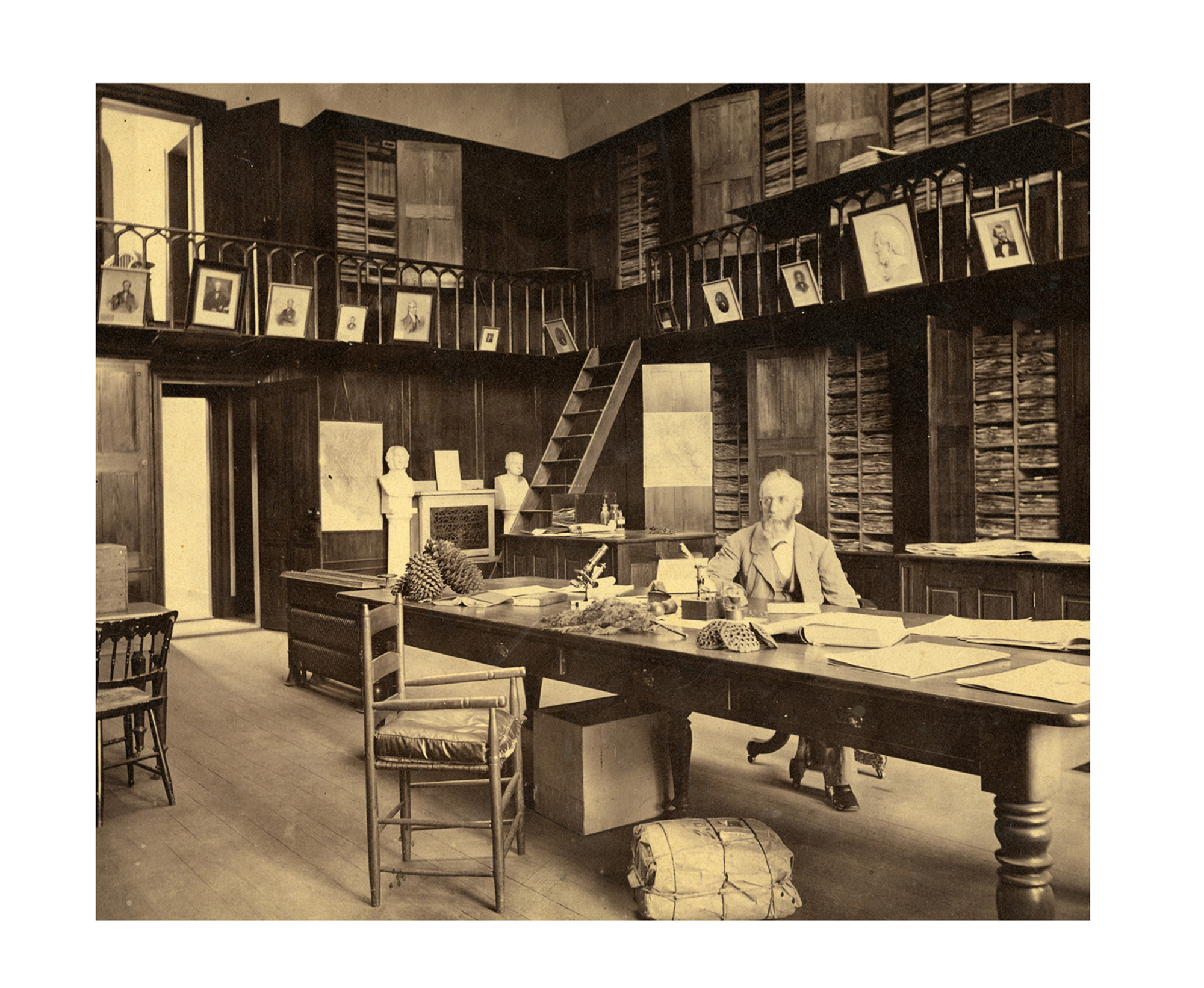 Gray Herbarium Lab (1842)